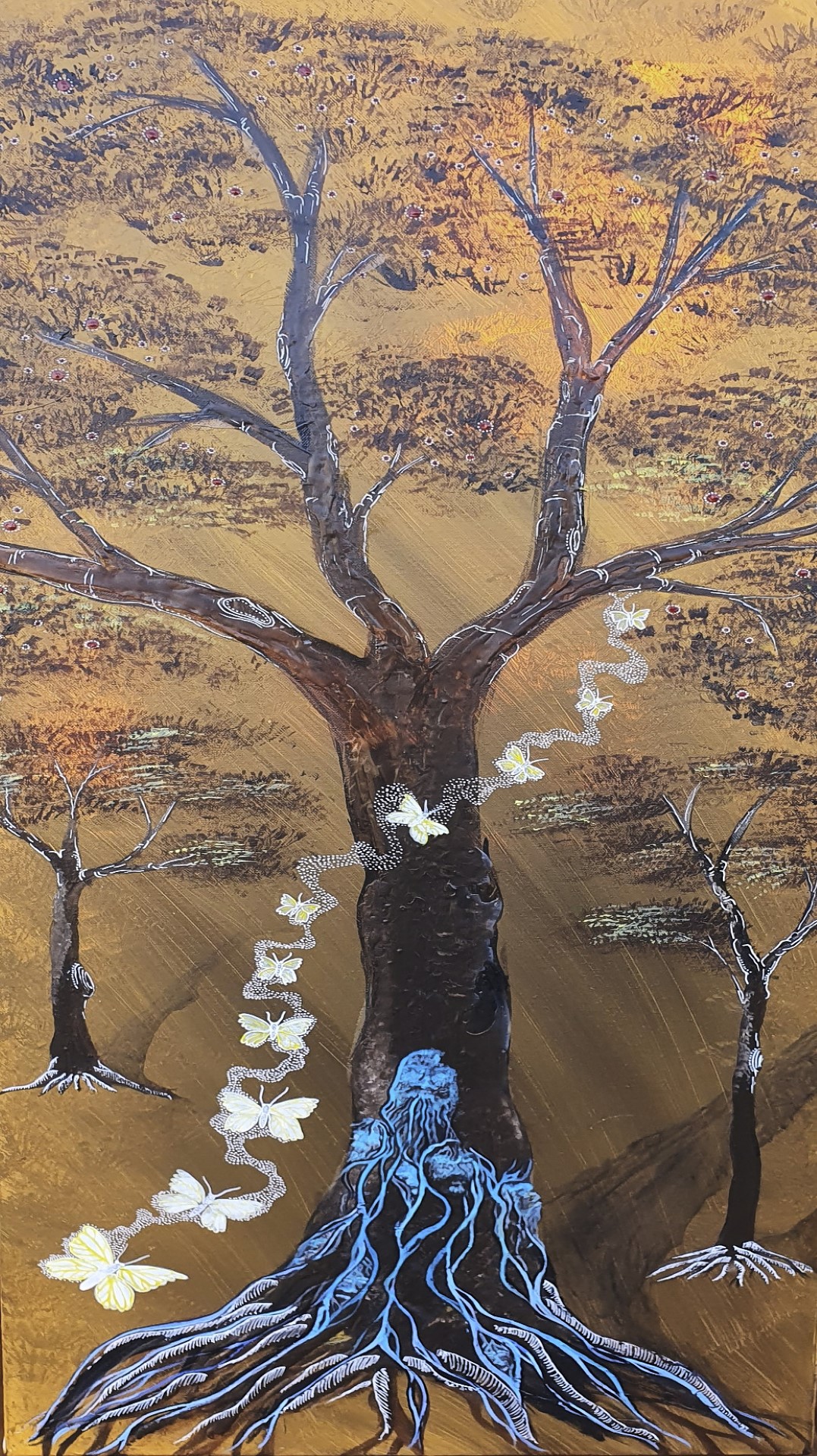 STEVIE O'CHIN
Boolumba Creek
2021
acrylic on canvas
122 x 51cm
This painting represents the native Lilly Pilli tree that grows on the edge of the banks and creeks.

When I first visited Boolumba, I felt drawn to the crystal clear blue waters and this tree.

The bright red fruit in full bloom looked striking against the backdrop of the bush and looking at certain angles, I could make out ancestral faces near it's trunk.

I felt compelled to paint this tree and capture what I saw.