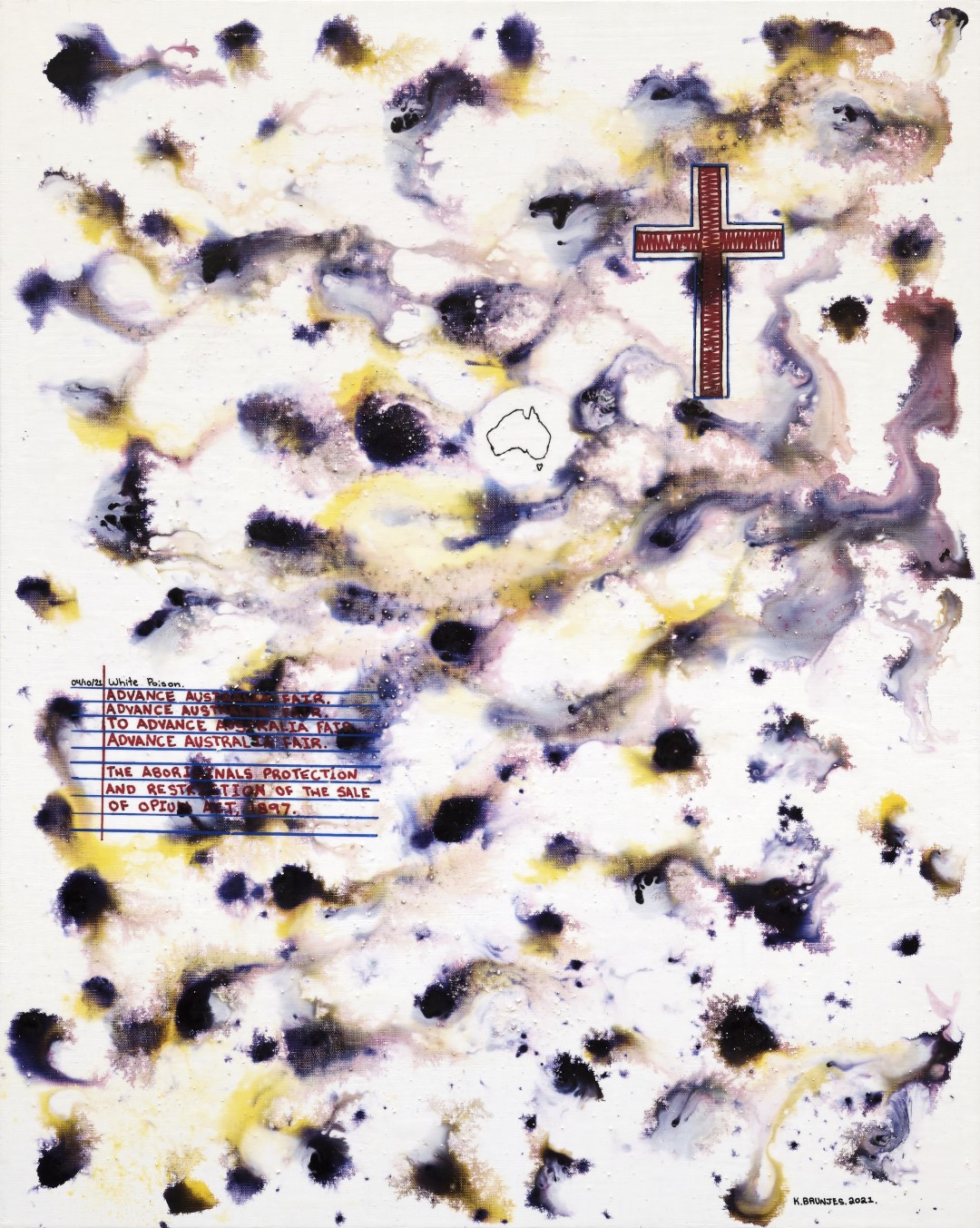 KANE BRUNJES
White Poison
2021
acrylic on canvas
76 x 61cm
Topic: White

When first thinking about the word 'white', I visualised painting a beautiful landscape covered in snow with an ibis in the foreground.

However, after some time I thought about white history, and then the idea of white poison.

The cross, also of reference to the union jack, highlights the policy of assimilation and the devastating acts committed by government agencies and church missions of dispossessing people of their Country.

"The Aboriginals protection and restriction of the sale of Opium Act 1897", is also evident of this as written in red, on blue lines.

While above are the words "Advance Australia Fair" (where I hear instead, "Advance White Australia"), echoed with an outlined white Australia pictured above center to the canvas.

The background shows the colour of a bruising which is existent throughout the entirety of the piece flowing from left to right.