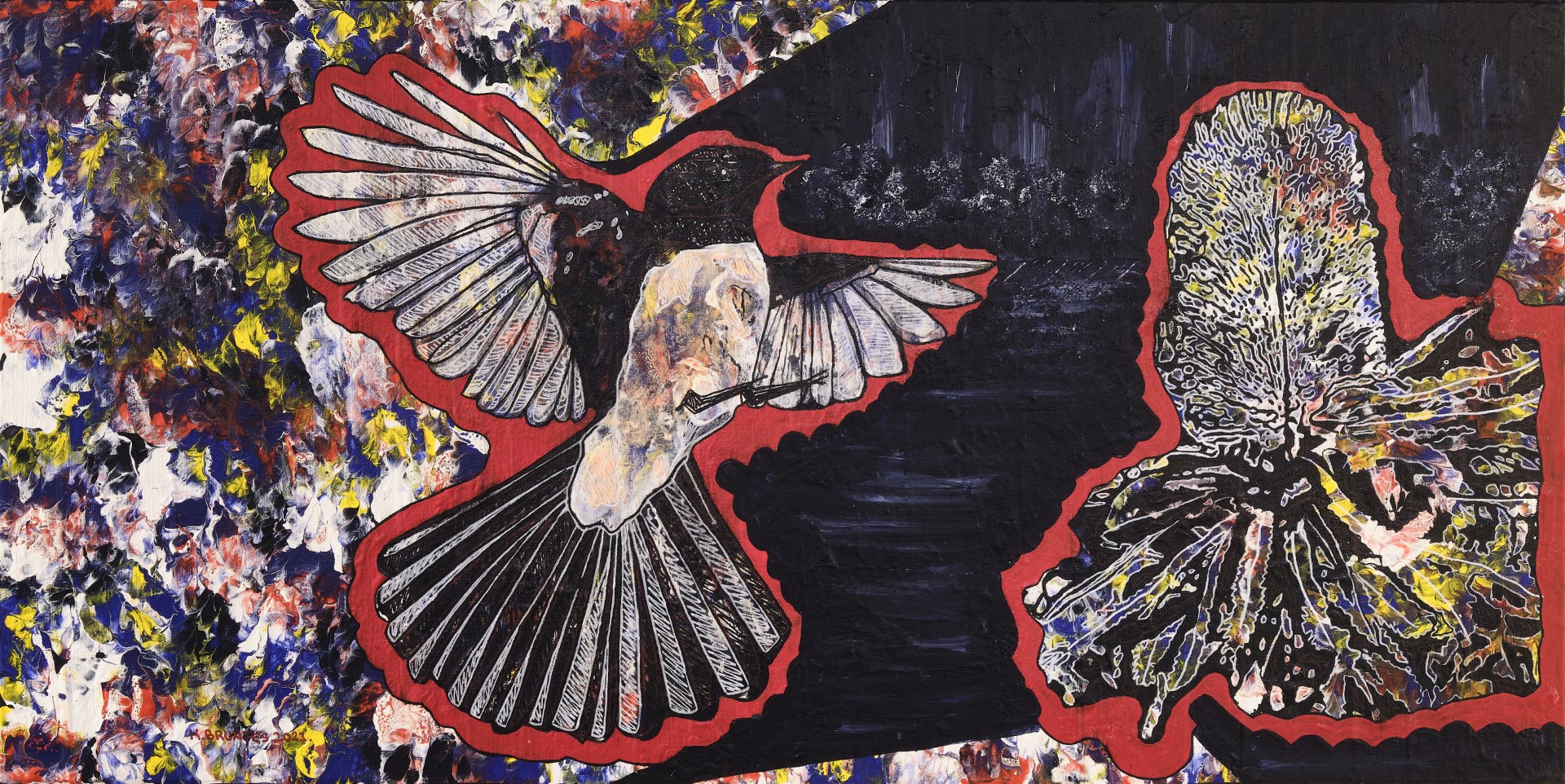 KANE BRUNJES
Wallum Banksia
2021
acrylic on canvas
46 x 92cm
After dreaming of a woman walking through country I wrote these words;

"By her side rests pieces of the banksia. As she walks the waves gently crash to the coastal sands. I thoughtfully stand on by, for in this place she is known."

The face of a woman can be seen in the top left corner of the painting with the flower of a Wallum Banksia seen to the right of the canvas.

Center to the piece is a Willie Wagtail.

I'd been painting through the night when the visualisation of a Willie Wagtail came about with it flying/jumping around the canvas so I decided to paint it.