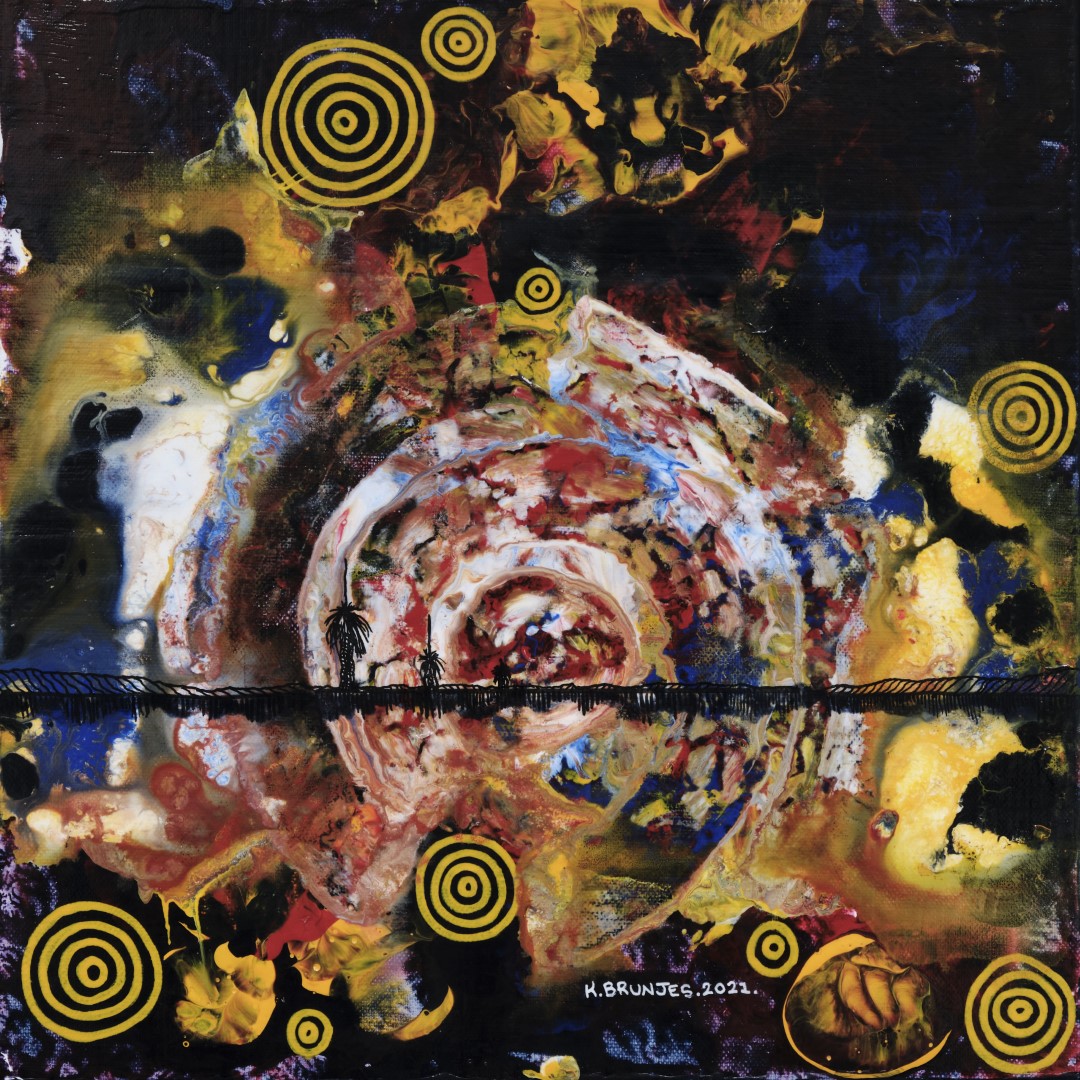 KANE BRUNJES
Walking Paths
2021
acrylic on canvas
30 x 30cm
Topic: Exist

When the word 'Exist' was drawn, I considered what it meant to simply 'be' and the directions we walk as individual people.

Seen throughout the piece are different paths, with snapshot reflections of my life captured.

When I look at this painting I see waterfalls I've visited, times I've had while working, and areas I've travelled to and from.

The concentric yellow circles also represent places of significance.