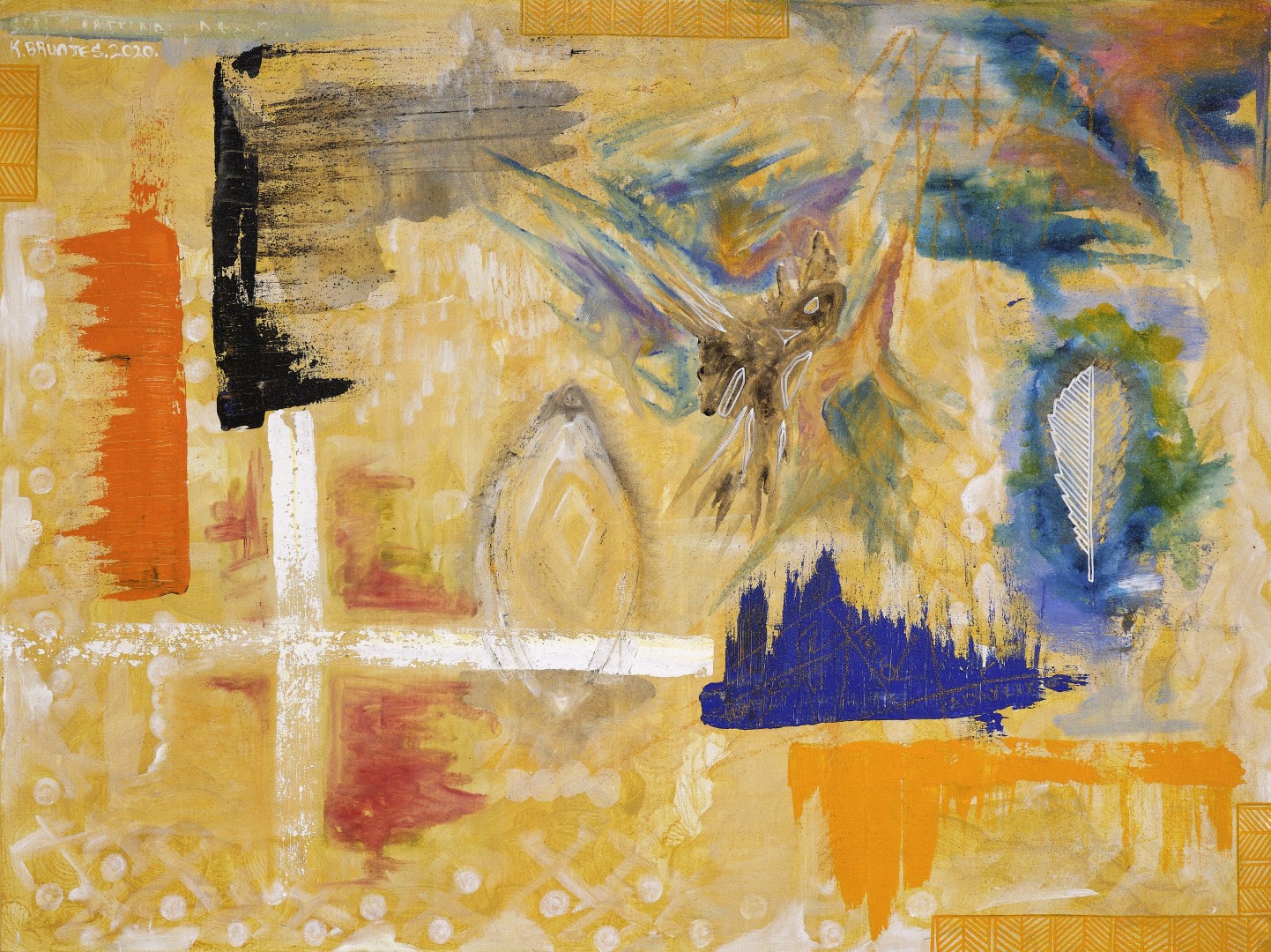 KANE BRUNJES
Voice
2020
acrylic on canvas
91 x 122cm
Referenced is the 2019 Rugby League Grand Final between the Murgon Mustangs and Cherbourg Hornets.

This game of footy has always provided a time to connect with family and friends.

Seen also is a form of expression, from the magic created while the ball is in hand to the contact that echoes throughout.

Voice is seen here as with the area that surrounds us; from the coming of thunder, lightning, and the captured aspects of Country.