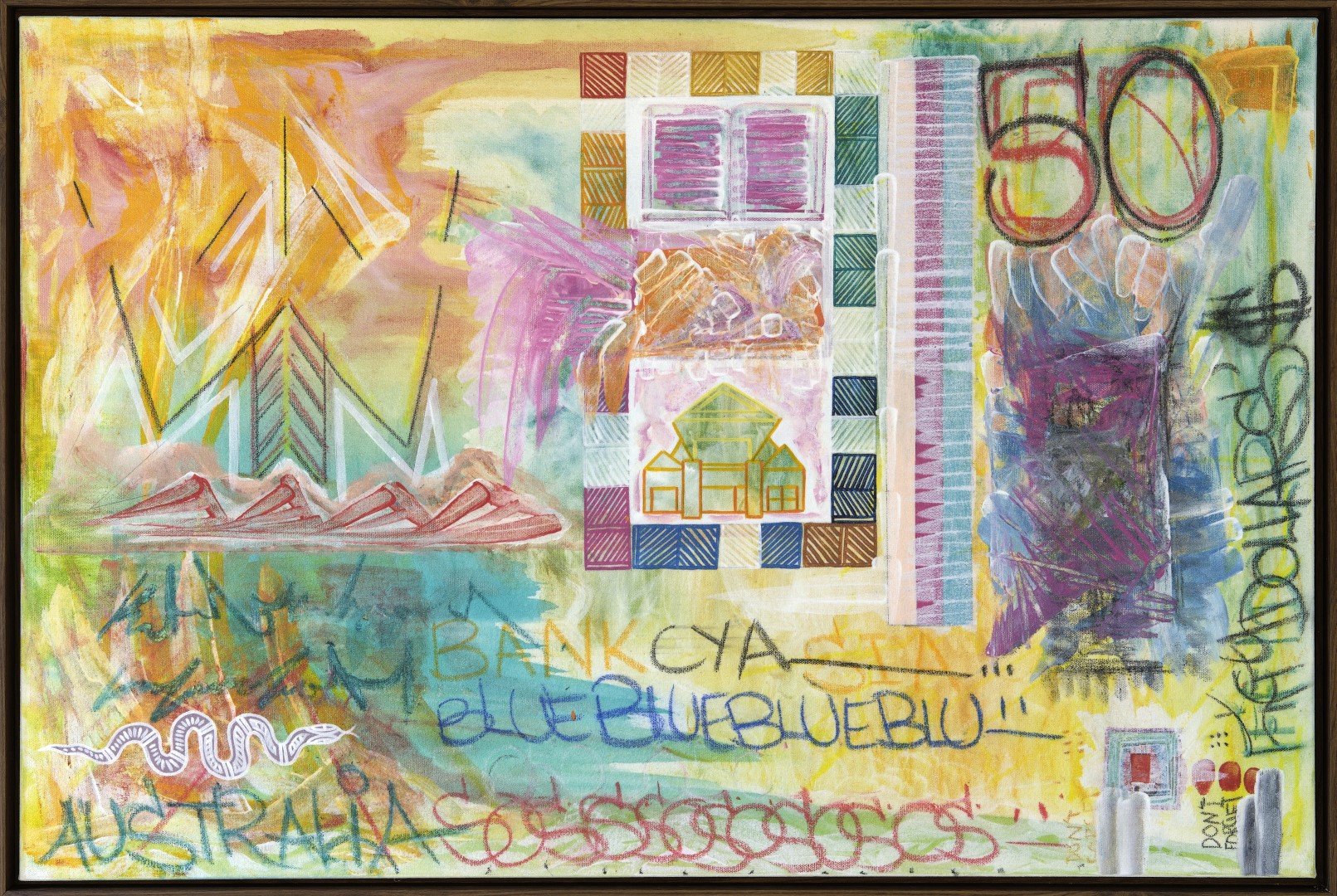 KANE BRUNJES
The last 250 years
2020
acrylic on framed canvas
63 x 93.5cm
This piece talks to the conversation of country over money, or money over country.

Referenced is the 50 dollar note and a crown, with a monopoly type layout centered to the middle surrounded by aspects of country.

Text is also used to highlight systems upheld by the state and government which continue to incite duress on these lands.