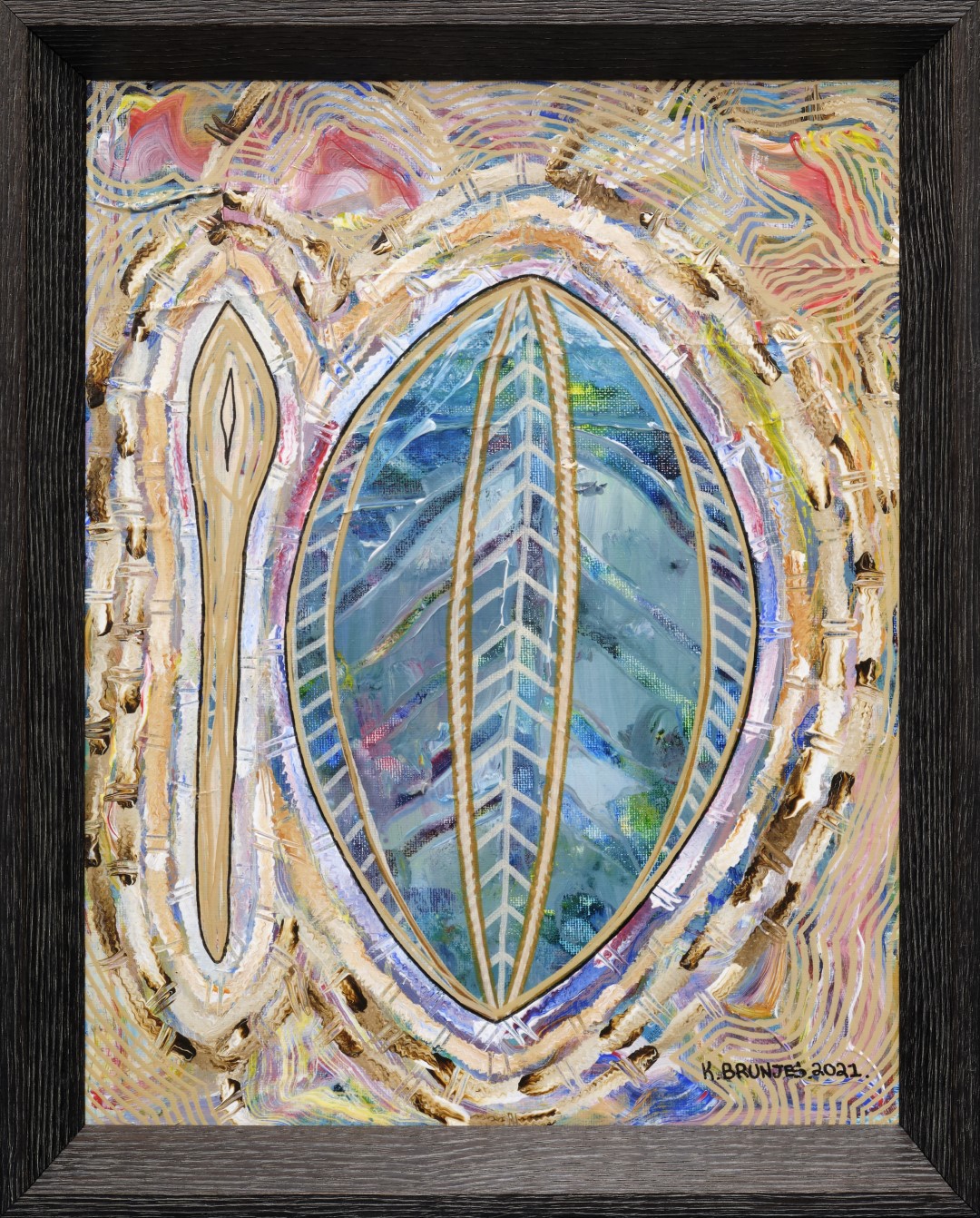 KANE BRUNJES
Reflection
2021
acrylic on framed canvas
39 x 31.5cm
Pictured is a club and a shield with a design influenced by the Bunya pine.

This remains as a reminder to walk in a way that honours my old people and those around me today.

Seen is a piece of reflection, to stand with truth in myself and my responsibilities as a Kabi Kabi, Ungari man.