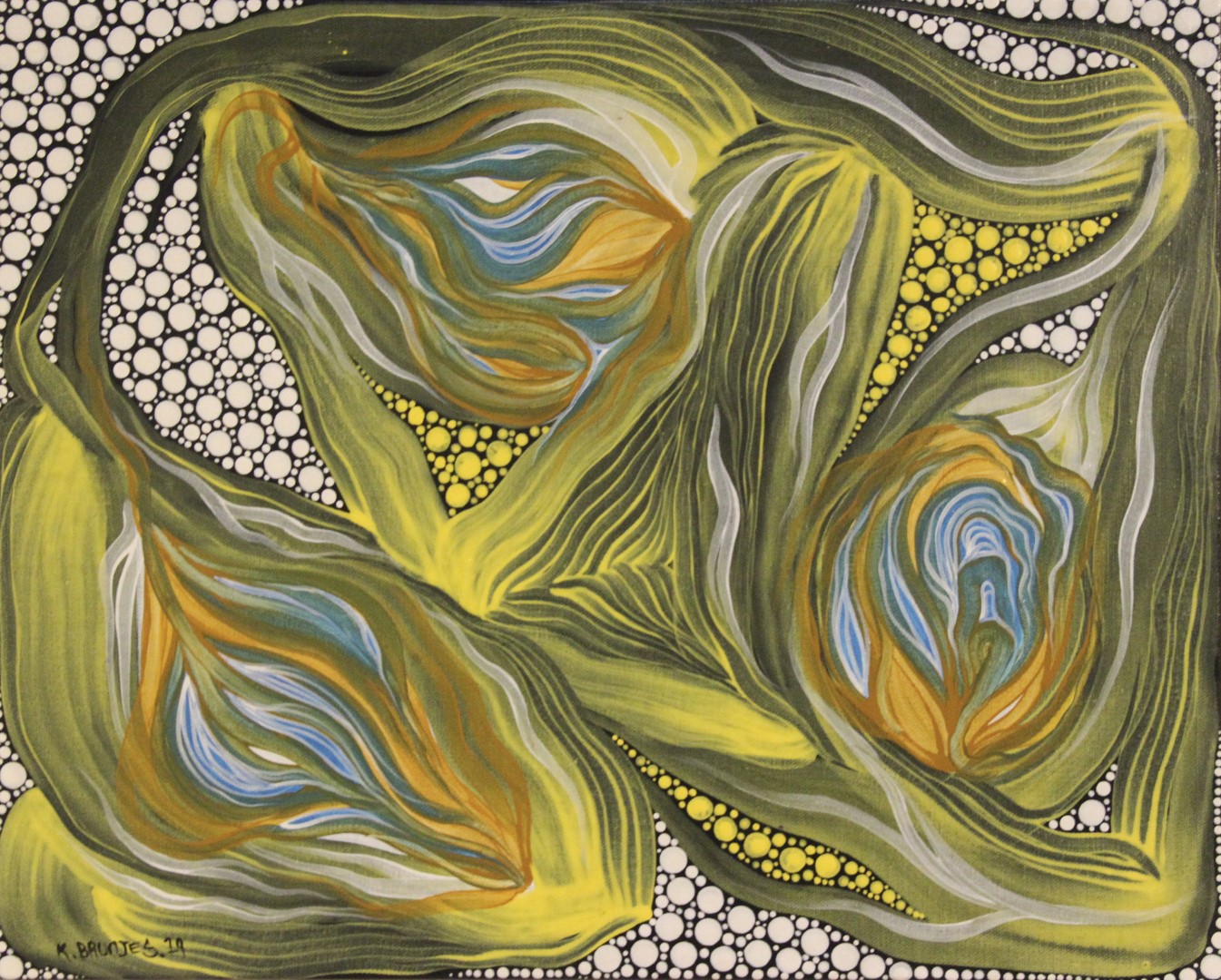 KANE BRUNJES
Pre Arrest
2019
acrylic on canvas
40 x 50cm
This artwork relates to the time before Bimmatu, Mullan, and Ningavil were accused of the murders.

These men are represented by the three forms seen positioned throughout.

The colour and movement aim to capture feelings associated with the joys of life also with the light yellow ochre highlighting connections to the land, and blue being present with the idea that water is life.

The motion flows gently throughout creating a feel good scene. A smiling face can also be seen when looking at these three forms as one.