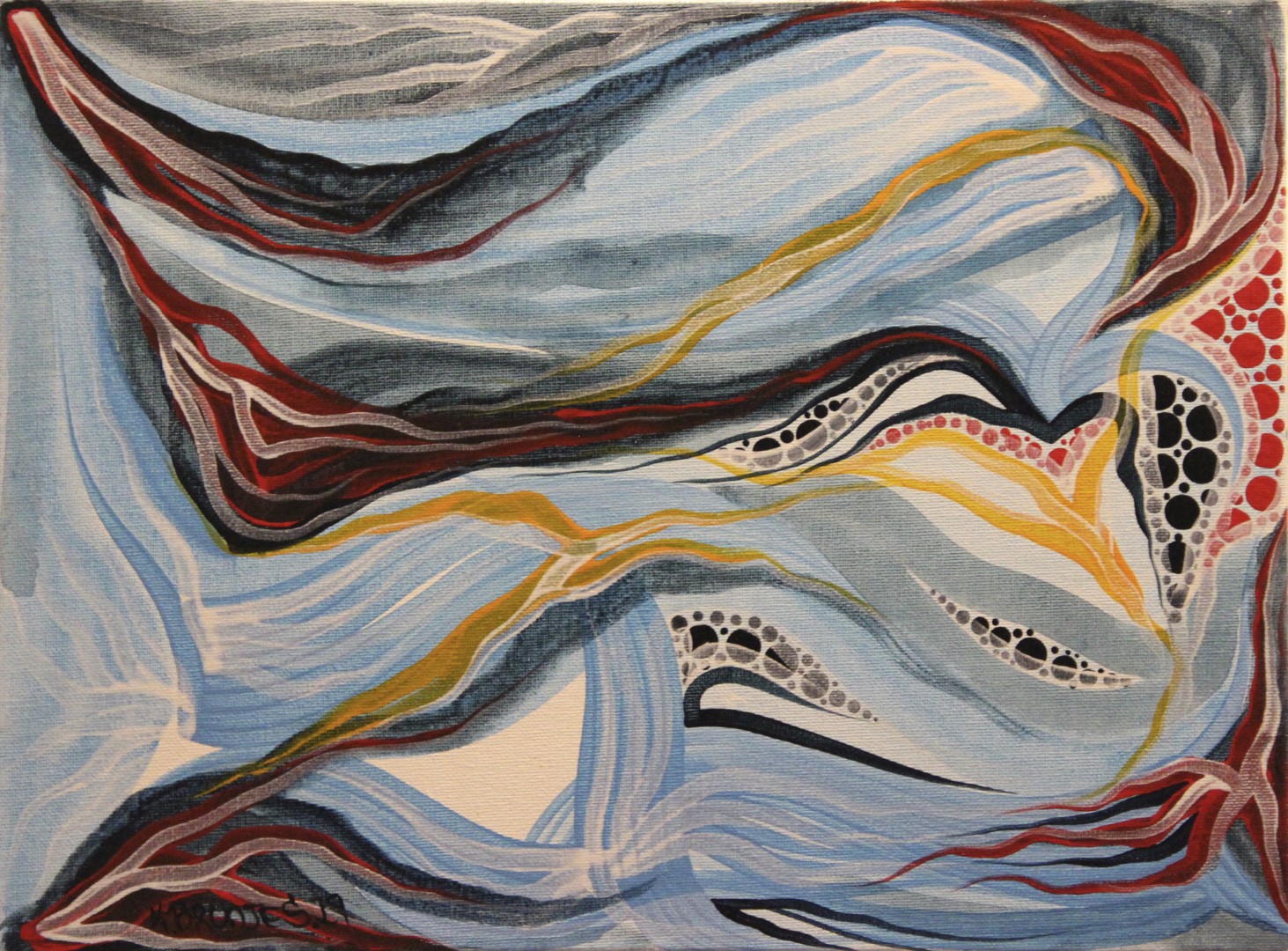 KANE BRUNJES
Ocean Sky
2019
acrylic on canvas
31 x 41cm
'Ocean Sky' relates to a scene that influences thoughts to Yindyamarra in a space that brings me peace.

The beauty is captured in the kind company that surrounds me while I'm present and brings sight to a night sky that gently exists and allows for me to see and feel, sometimes bringing to expression things of which are unknown but are simply there to be expressed.

I find myself thinking about the kindness in my life, whether I'm walking throughout with a manner of respect, how my actions affect others.