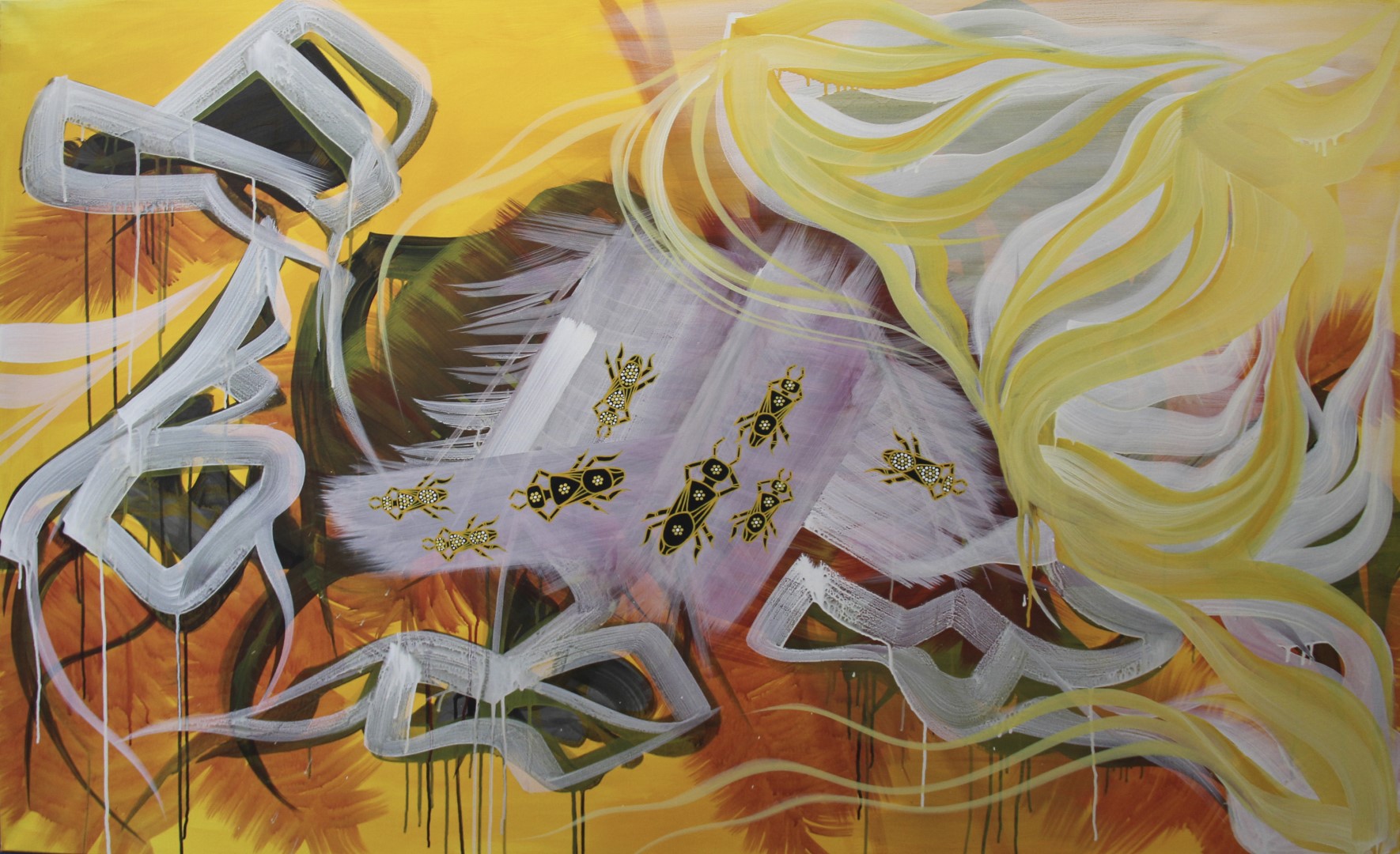 KANE BRUNJES
Native Bee
2019
acrylic on canvas
125 x 187cm
While pondering about Yindyamarra the influence of native bees came to mind.

Considered is a metaphor as these bees are kind by nature, as all I see in them is the goodness they bring to the world by simply being.

Thought to word 'bee' is also an influence; to bee respectful, to bee gentle, to bee polite, to bee honourable.