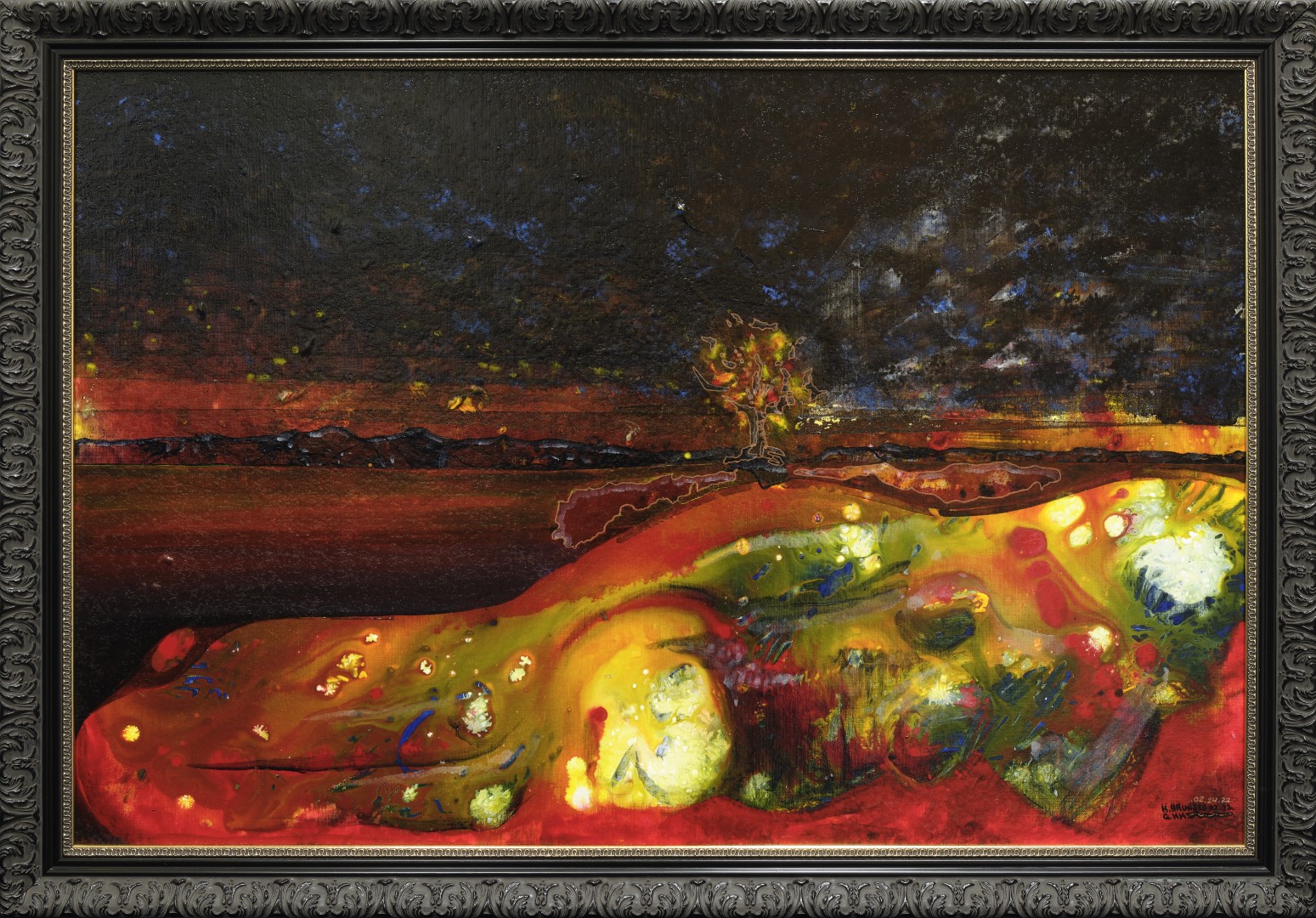 KANE BRUNJES
Moving and Shifting
2022
acrylic on canvas
70 x 102cm
2022 Sulman Prize Submission


Change and transformation are constants that continue to occur.

From traveling into this physical life and being birthed by our mothers, to and from the moment we pass on.

This piece is a celebration of life, a snapshot of moments captured before journeying through the other side.

There is a sadness about leaving expressed through the presence of yellow.

Guidance and love by Women is seen through the Woman laying on her side.