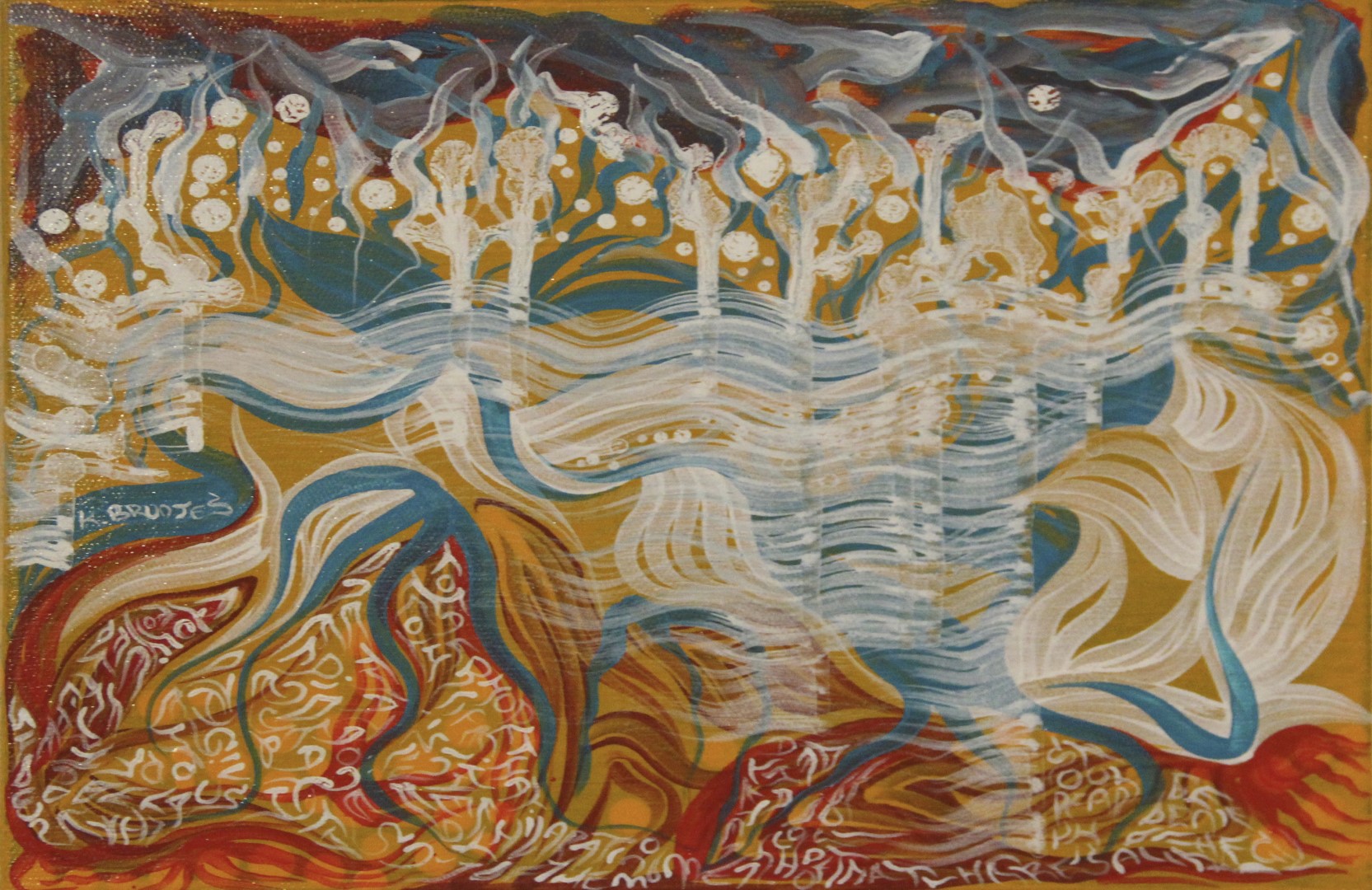 KANE BRUNJES
Life/Death
2019
acrylic on canvas
28 x 36cm
'Life/Death ' gives hope to the idea that these men have found peace in opposition to the circumstances that they faced.

Created is a chaos of beauty, the winds centred in the middle are seen drifting, the sky above falling, and the ground below rumbling in an up lifting motion.

This is visually portrayed in a way that highlights the beautiful influence of life.