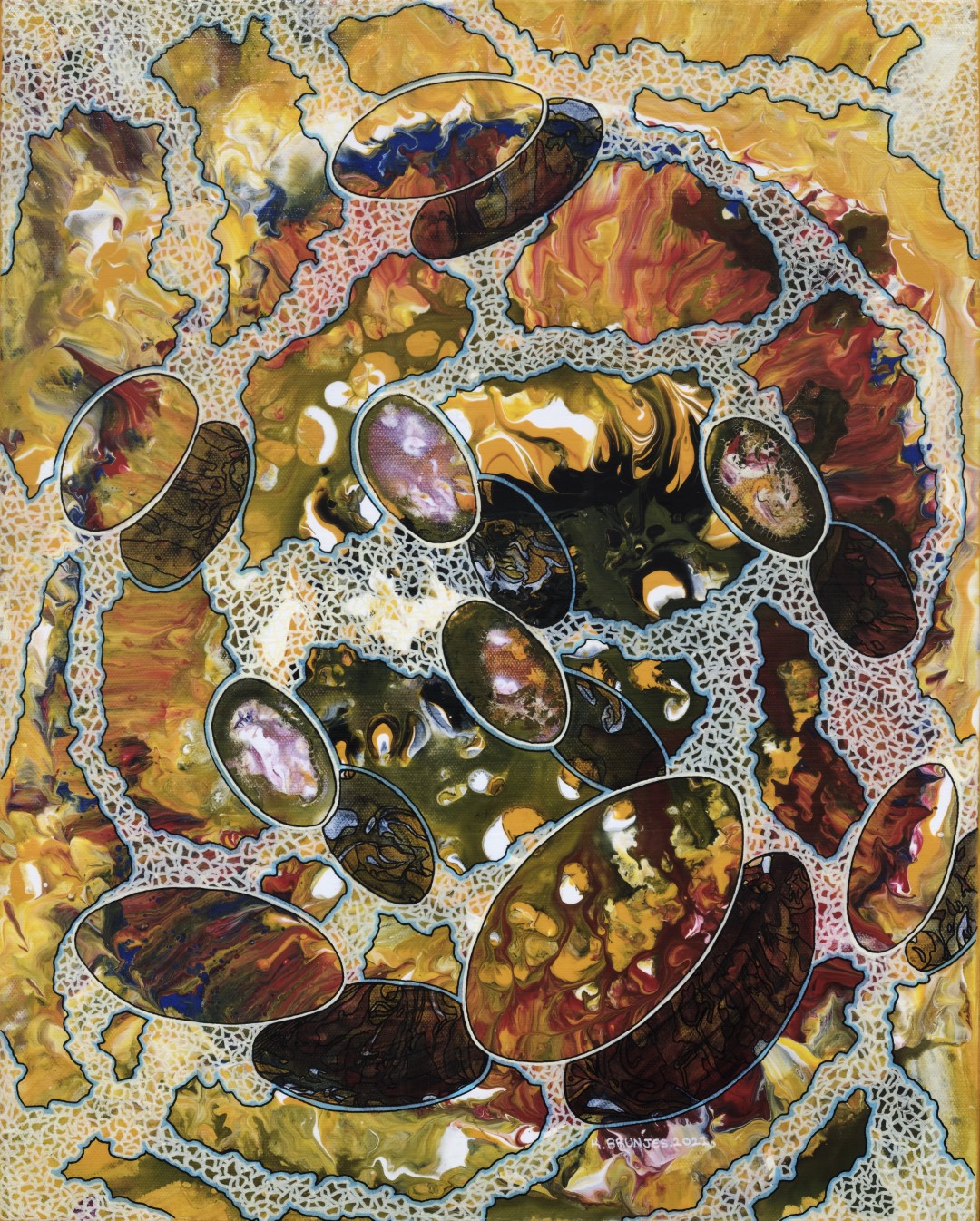 KANE BRUNJES
Future Dreaming
2021
acrylic on canvas
51 x 40cm
Topic: Dream

With thought to the word 'dream', or 'dreaming', the influence of a star came to mind – being bright and exhilirating to think of.

I then considered what self-determination means and how this will come to be in our future. The oval shapes are seen as neighbouring Nations and Family groups, with the white and blue lines connecting them throughout.

This considers the strong relationships between Country and People, and how support between Nations and Families exist, and will continue to into the future.