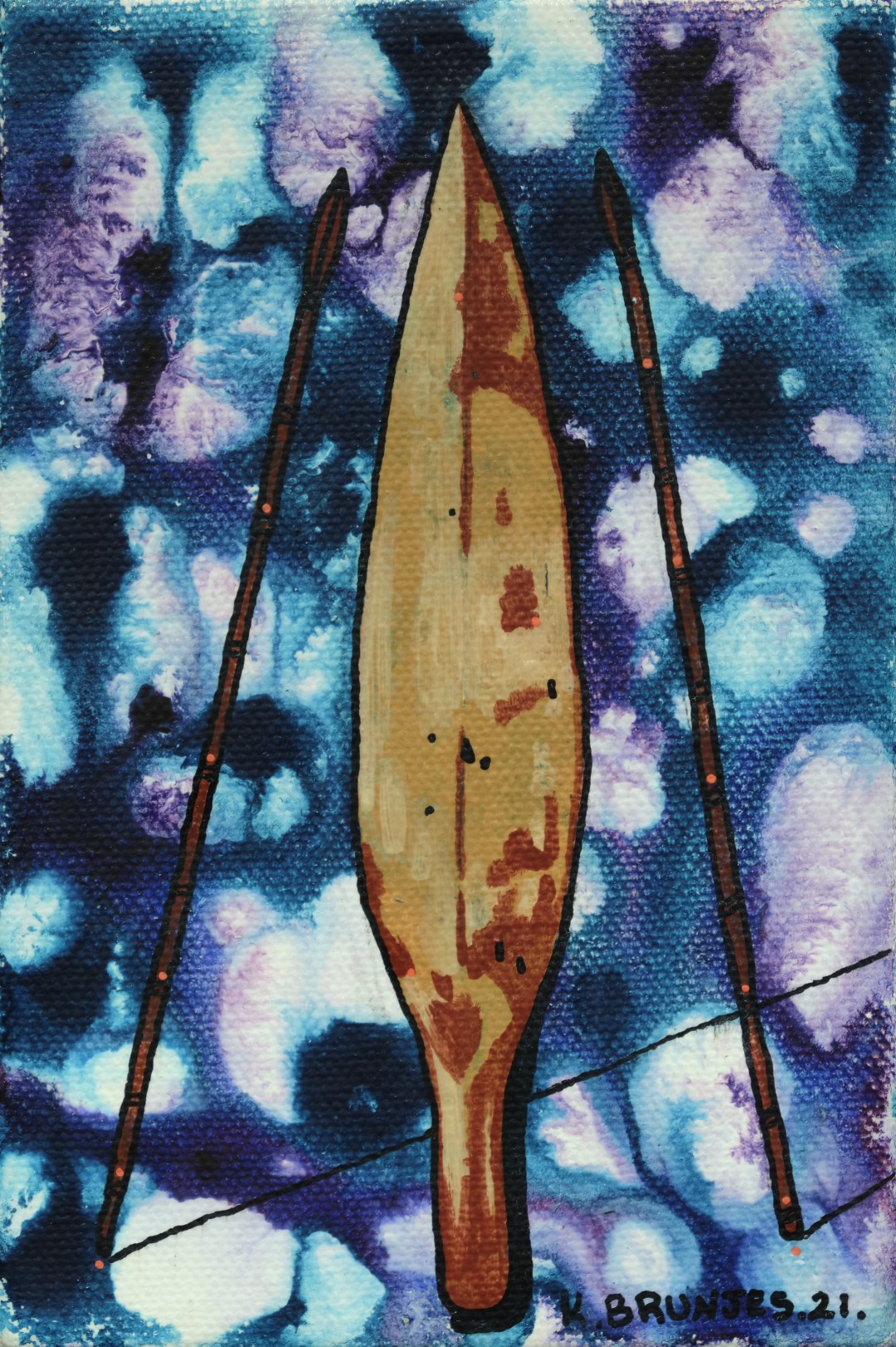 KANE BRUNJES
From Country
2021
acrylic on canvas
15 x 10cm
Topic: Token

The two spears are a symbol of Country, both of Gunggari and Kabi Kabi.

The spear head centre to the piece is a reminder of the artefacts that remain on Country belonging to the Old People before us.

While the smaller size canvas is an emphasis on the word 'token' and the exchange of this painting as a gift.