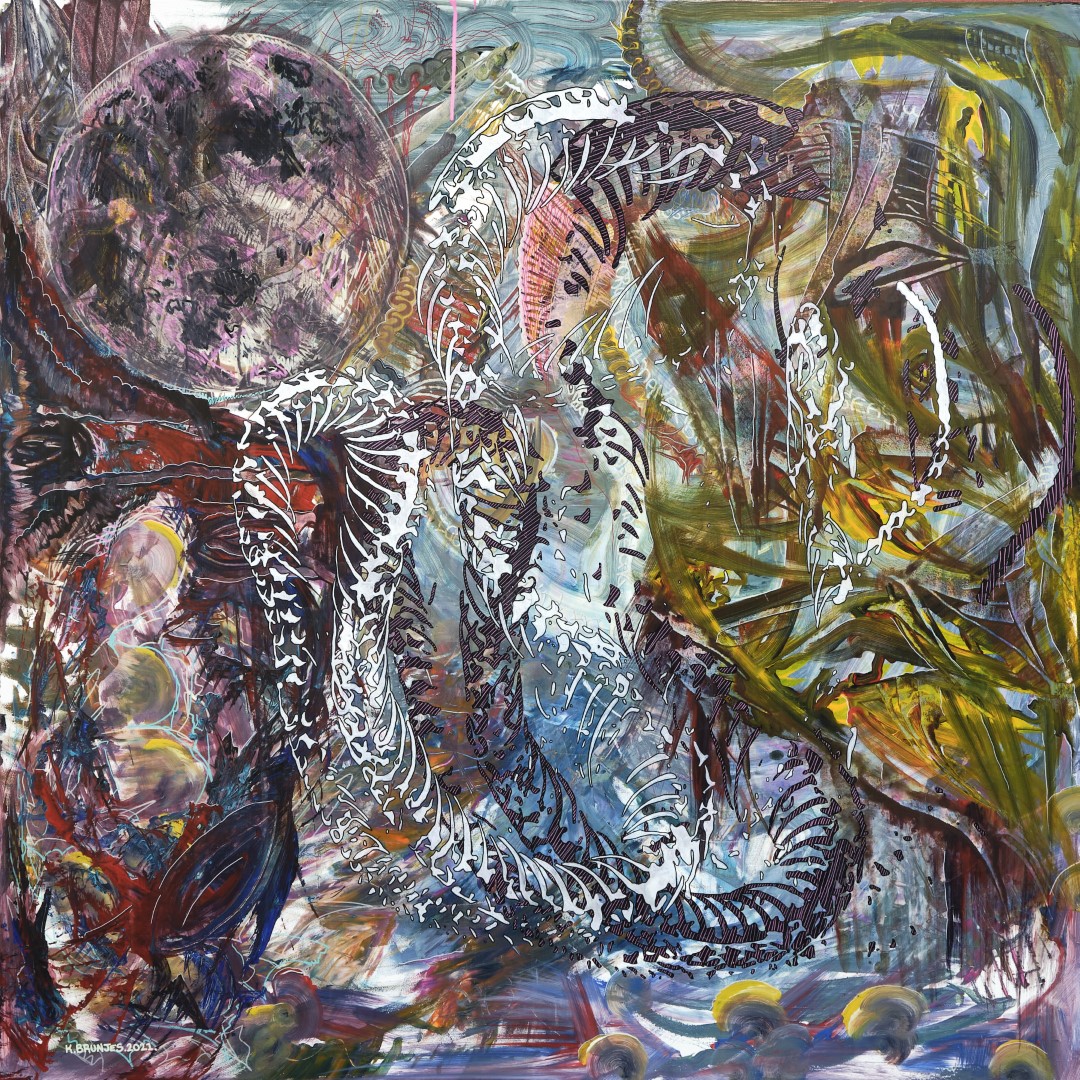 KANE BRUNJES
Dreaming Chaos
2021
acrylic on canvas
122 x 122cm
Seen are fragments of dreams had while on Kabi Kabi Country.

Centre to the piece is the skeleton of a snake, highlighting the fabric between life and death, and our waking/sleep state.

In the dreaming, this snake had its life taken – although once awake, it's essence still remained truly alive. Words are also present, speaking of good health and healing. This continues with a story seen to the left of the canvas.

Depicted are three trees that had been scarred positioned in the ashes of Country recently burned. I had been following my Aunty, walking through the bush until we stopped to look at these trees.

And soon, should we return, I'm sure we would see health in the land brought to life by the fire just moments passed by.

While the moon in the top left represents the time of the Pink moon.