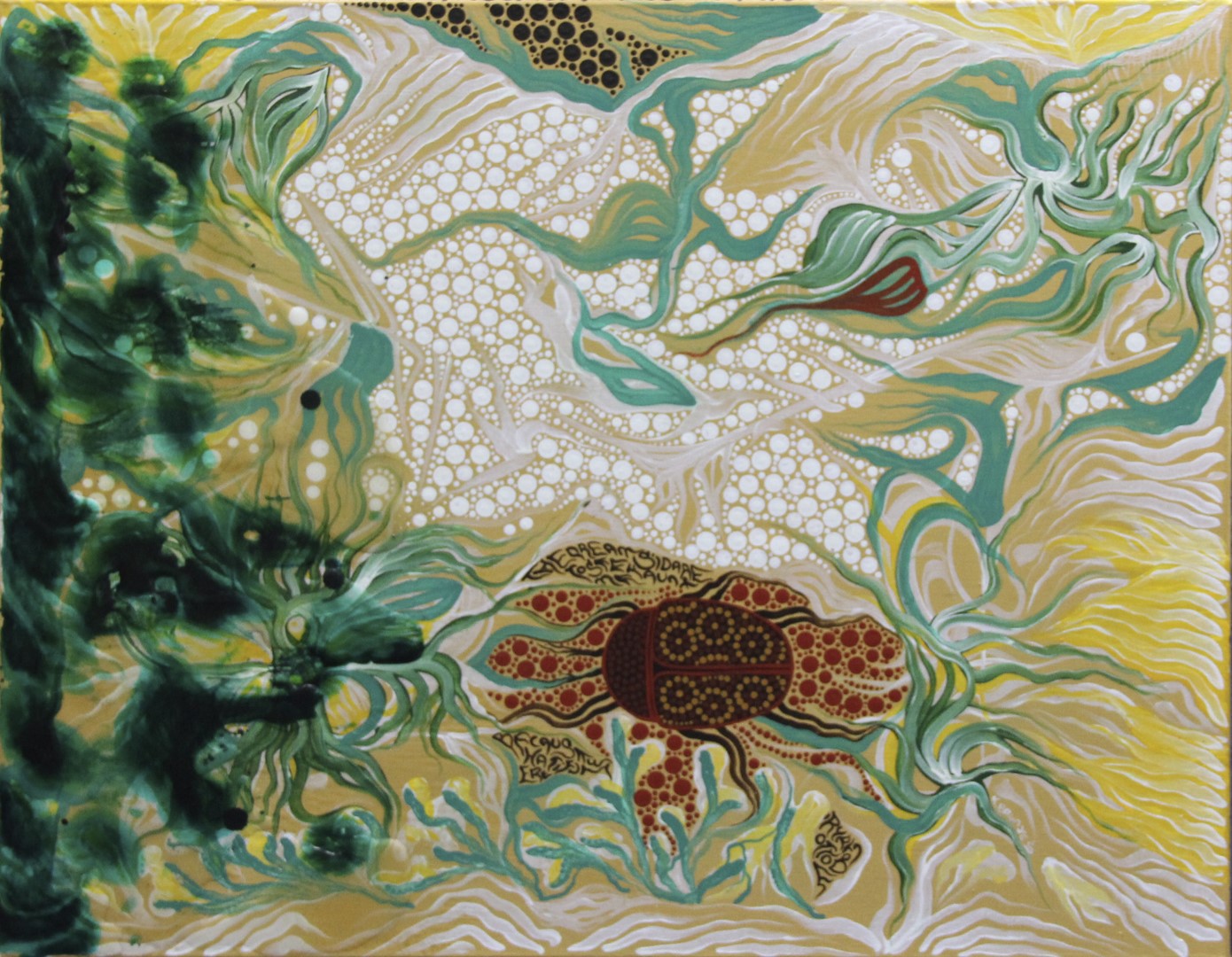 KANE BRUNJES
Country
2019
acrylic on canvas
60 x 90cm
Influenced from experiences camping with my cousin Morrie Mickelo out at old Tongy station, the birth place of our Great Nan Eileen South and Great, Great Nan Minnie South and the country of our people before.

"I took a glimpse at the stars tonight and it felt like I was back at home, although I think it's because I'm closer to home than I've ever been.

Country's calling."

– Written while in Charleville months before.