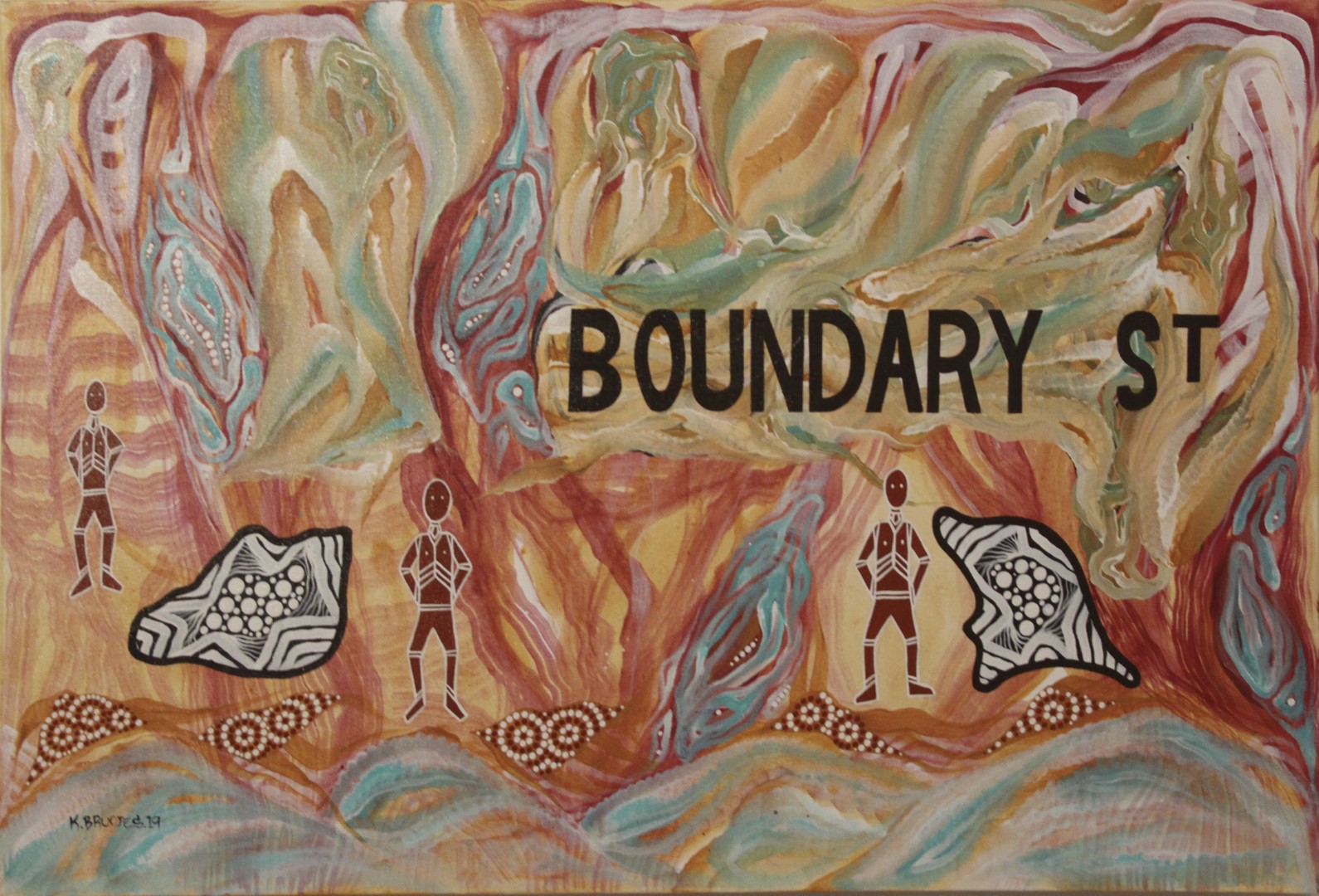 KANE BRUNJES
Boundary Street
2019
acrylic on canvas
60 x 90cm
This piece relates to Boundary Street and the concept of truth telling, as for healing to occur, and for a future that sees hope means history is to be told in truth. Seen in the upper section of the painting is a reference to all types of weather, seen as a reflection of our past, present and our future; perceived as a beautiful one.

The blue grouped sections through out reference scar trees, bringing thought to the process of healing. The people represent us, painted in red ochre, the colour of the land representing that we are all of this country and will one day to return to it. While the grouped black and white dot / line work reference the surrounding country of Meanjin, also alluding to the idea of boundaries.

Text is also used with ' BOUNDARY St ' painted to resemble a street sign.