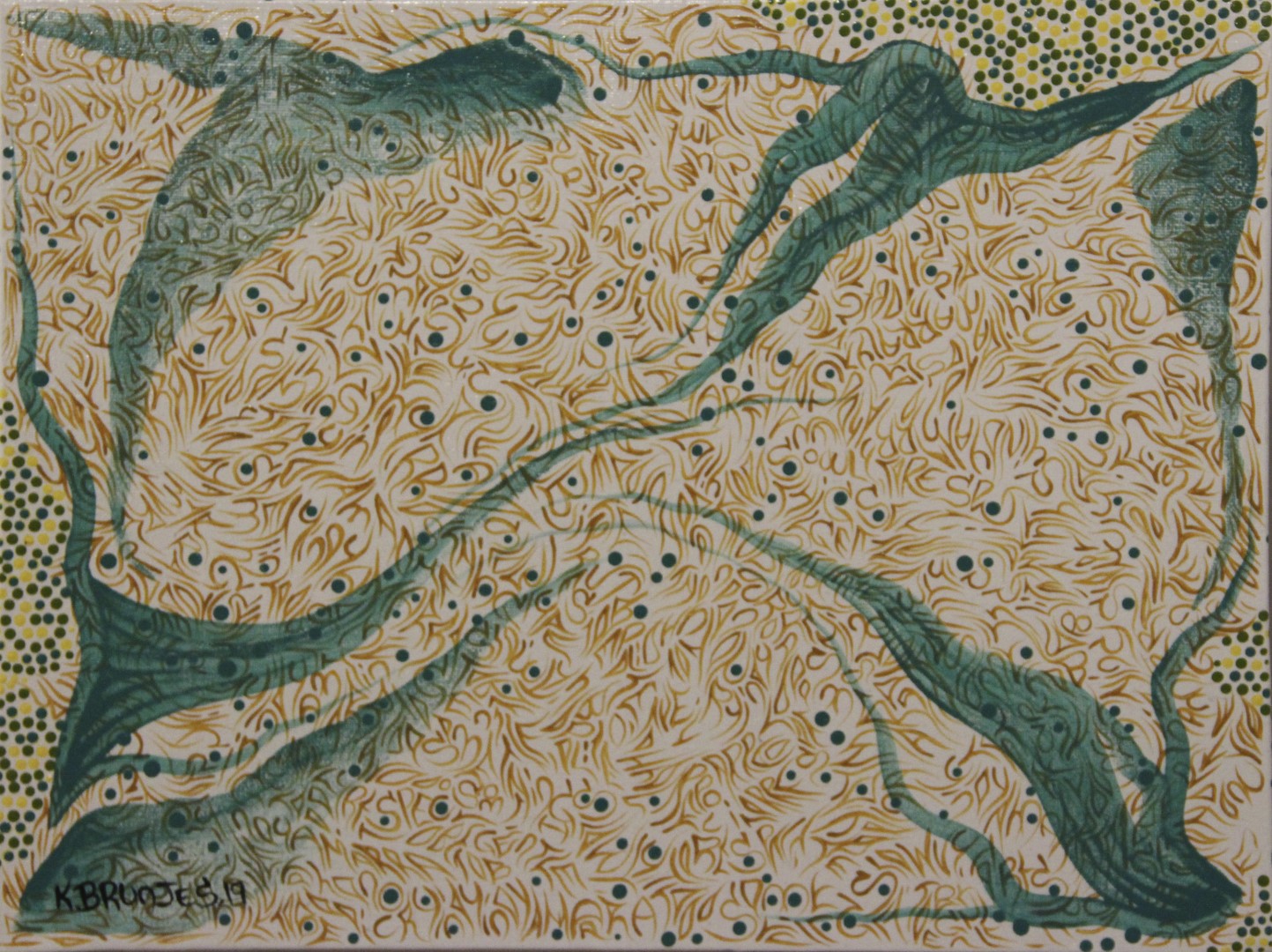 KANE BRUNJES
About
2019
acrylic on canvas
31 x 41cm
'About' was created by trying to get a feel or understanding of Yindyamarra.

Being the first piece the colour used aimed to compliment the subject while bringing forth a sense of emotion.

Repetitive text has also been utilised to convey this with, 'Yindyamarra, to do something slowly, to respect, to be gentle, to be polite, to honor' being printed throughout the surface of the canvas.