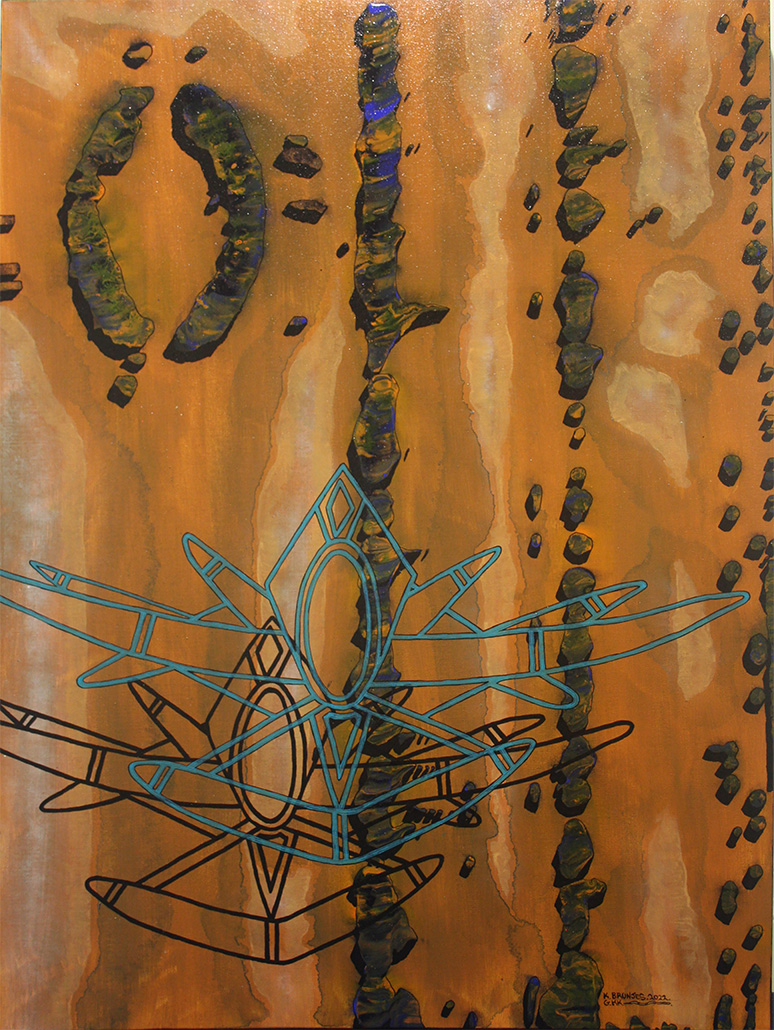 KANE BRUNJES
Breath
2022
acrylic on canvas
101 x 76cm
Consisting of the makeup of Boomerangs, a bird is positioned flying over country. This presents an alternative view from that of being on the ground. With the bird gliding, considered is the opportunity to slow down and evaluate all that goes on within our lives.
To take the time to look back on past experiences, feelings, and to think of what's shaped us into the people we are and the directions we intend to travel. It also offers a space to pull up and take a moment in a state of mind that may often be in a place of chaos.
This piece encourages clarity and clear communication.