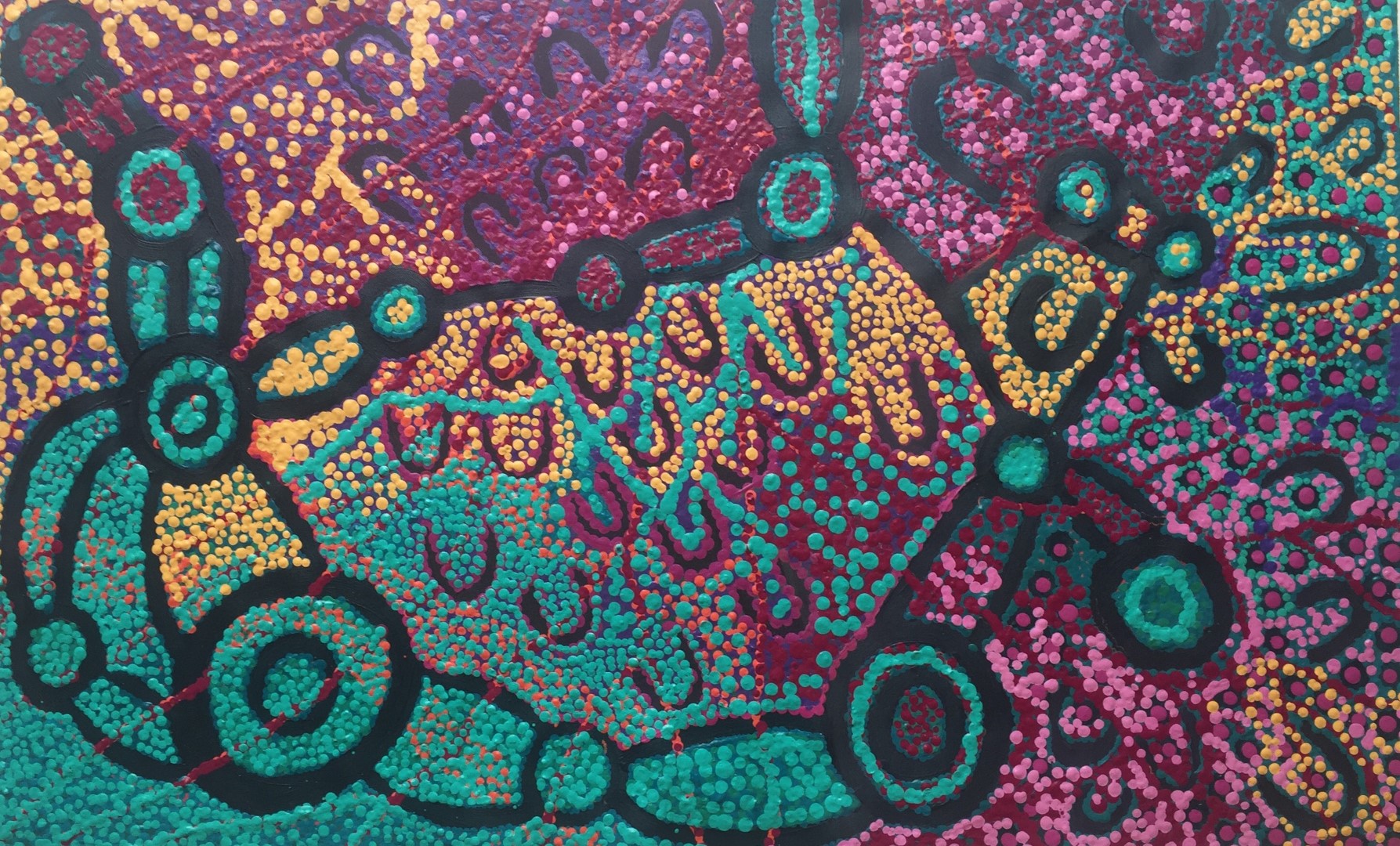 JESSIE NUNGARRAYI BARTLETT
Wilkinkarra
My grandfather and his brothers traditional homeland, Wilkinkarra WA.

Circles and lines represent significant and important sites in the area and our family's connection.

In the old days, this is how they drew maps in the sand and on wooden objects; showing them where soakages for water and sites can be found in the desert.