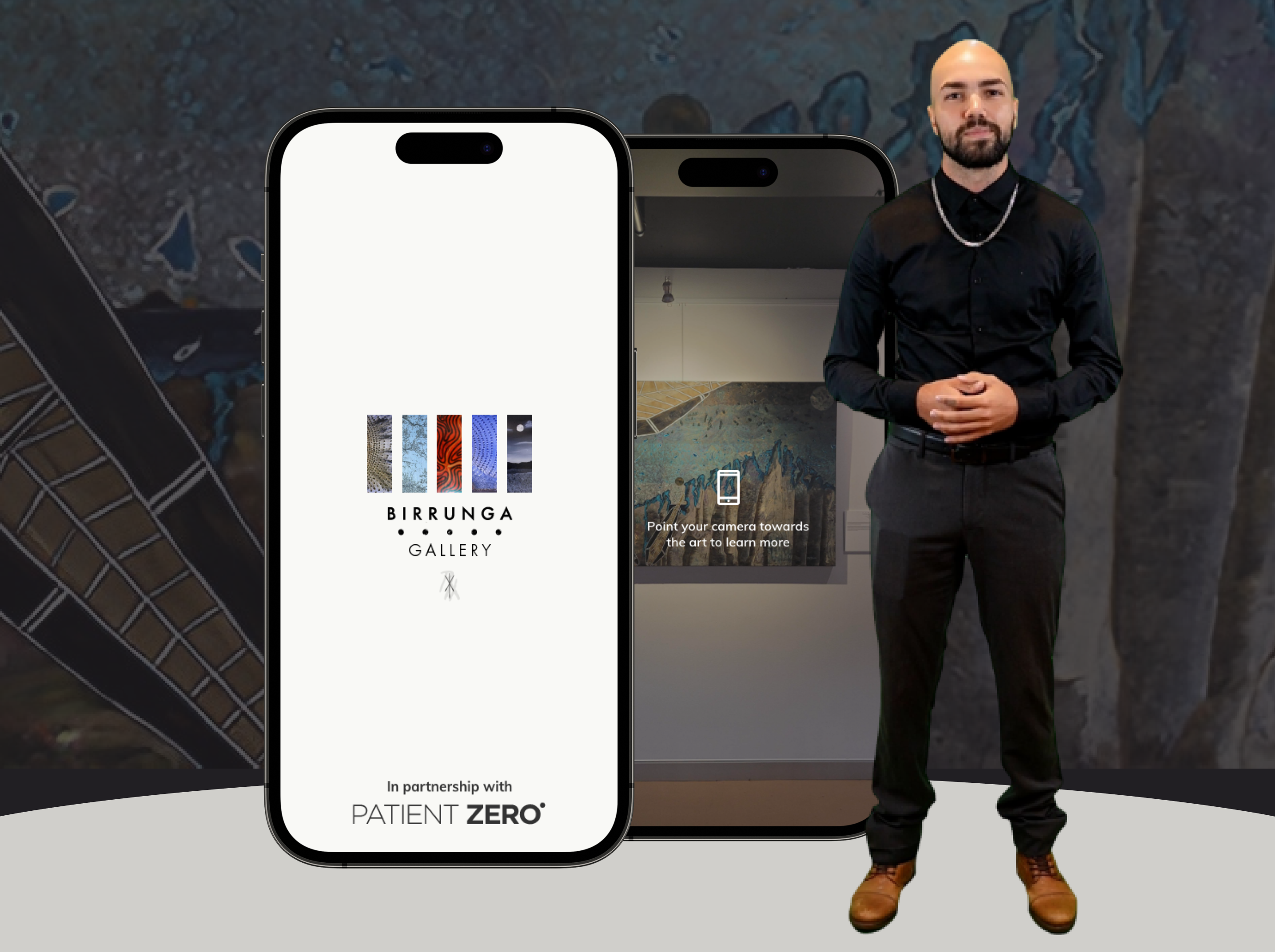 Date
27 May 2023
Expired!
Reconciliation Week 2023 Exhibition Opening Night and AR App Launch
Come along to an art exhibition show casing works from Indigenous artist Birrunga Wiradyuri and his cohort of young Indigenous artists; Kane Brunjes and Naomi Green.
These artists are apart of the Creative Cultural Development Program created and mentored by Birrunga.
Our new Augmented Reality Art Experience will be launched at this opening in partnership with Patient Zero
Nanthida from Patient Zero had this to say about the project:
"Patient Zero has a longstanding relationship with Birrunga Gallery, so it's great that we have this opportunity to work with them to bring awareness to the art and culture of the First Nations Community here in Brisbane.
Each piece of art in the gallery is enriched with Indigenous history and culture and we have crafted an experience around sharing these stories. Through the design process, we have balanced what is possible with technology keeping in mind the end goal. Our Way of Working is perfect for these sorts of challenges, where we can iterate very quickly to get a proof of concept working and figure out the best approach.
This has led us to building a sophisticated AR app working with technologies like Unity. Videos shot on a green screen will come to life in the real world, allowing visitors to have an immersive experience connecting with Birrunga Wiradyuri and other Indigenous artists in the gallery."
It has been an amazing journey and we have learned a lot in the process so far, especially around Indigenous culture and how we honour that in the design of the product. I am excited for our upcoming Lunch and Learn where Birrunga is taking us through the Importance of Place — place being something important to First Nations people for understanding who your mob is and where you are from — which is how they seek connection and relate to each other."
Included in ticket price is drink on arrival and canapes throughout the night.
Tickets Available here 
Exhibition Open until June 30