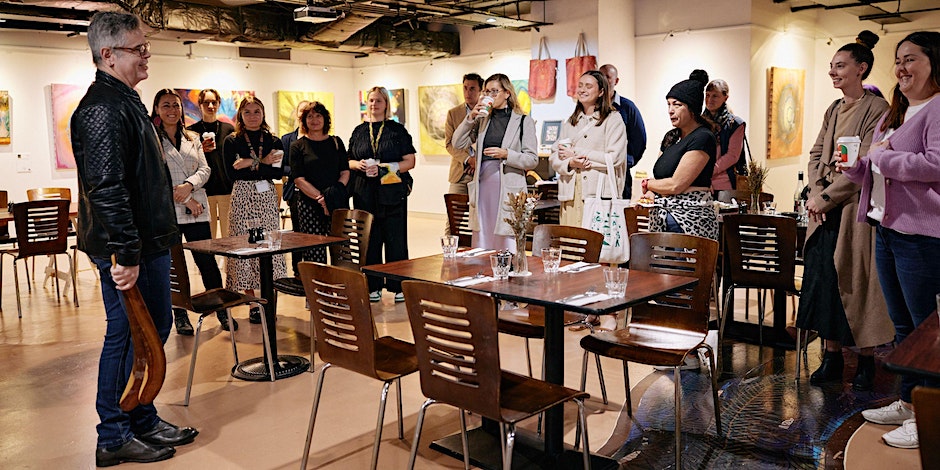 Date
07 Jul 2023
Expired!
2023 NAIDOC Week Walking Breakfast
Walk in, sit down, yarn up, mix, mingle, recap the week that was with the Birrunga Cohort / Community over a delicious 'Walking Breakfast'
Here's your chance to unwind from the events of NAIDOC Week 2023 in an informal setting.
Network, Walk around our Gallery and experience Indigenous Cultural narrative works.
Get acquainted with Birrunga Gallery's resident artists, Kane Brunjes, Naomi Green, Tiesha Martin – King and Birrunga.
Experience the brand new Birrunga Gallery Augmented Reality App.
Enjoy breakfast canapés and mingling with the guests!
Canapés will include some of the following delicious items:
1: Mini yoghurt and fruit balls
2: Mini croc and cheese croissants with siracha mayo
3: Pastry Spread
DIETARY REQUIREMENTS: Please send details of any guest dietary requirements with guest's name + details of dietary requirements to [email protected] by COB 04/07/2023
Thank you. Team Birrunga.
Tickets available here