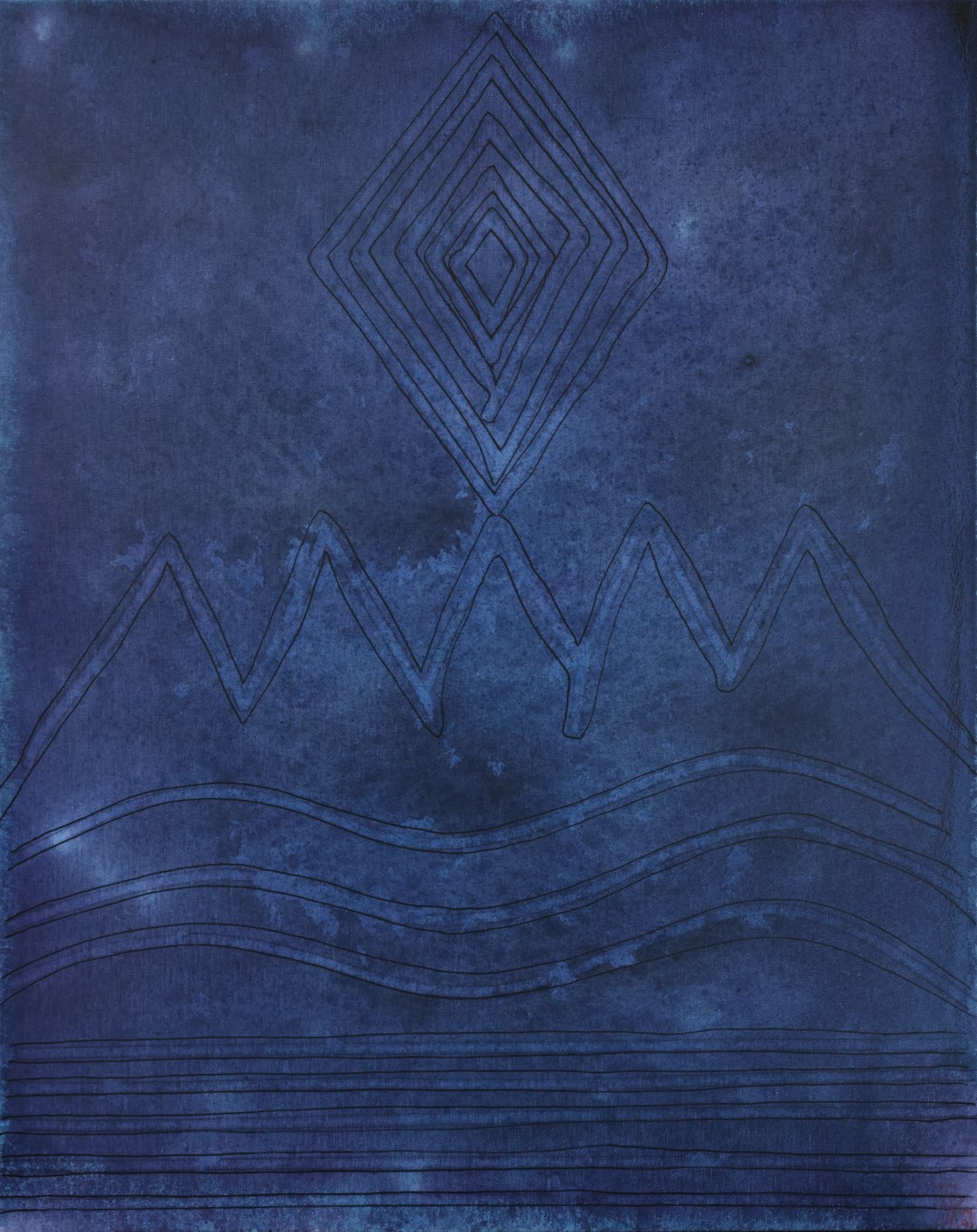 BIRRUNGA WIRADYURI
Wiray NgIyanggarranggung (no word)
2021
acrylic on canvas
76 x 61cm
Topic: Freedom

When I was given the word 'Freedom', I decided to approach it from a personal perspective.

For me freedom is being connected to my Culture, Country, Elders, Ceremonies, Lore, and Community. I am very fortunate to be active in all those aspects mentioned.

My identity is Wiradyuri.
My personal Lore is Sky Lore.
My Totem is the Sky.
My family Lore is Story Telling.

Our Wiradyuri Central Lore is Yindyamarra; to do Slowly; to be Polite; to be Gentle; to Honour; to Respect.

This is who I am and is my priority.

There is a freedom in attending to Cultural responsibilities that is difficult to define, it is lived.

There is no Wiradyuri word for freedom.

This work contains our highest male spiritual colour, deep blue, as well as honouring our Women (Wiradyuri are Martriarchal). The unique Wiradyuri symbol for our Men's Diamond Lore, our mountains, our three rivers, and our plains.

A five band crosshatch referring to Yindyamarra is present around the 4 edges of the canvas in counterclockwise position, referencing aspects of our sacred smoking ceremonies.