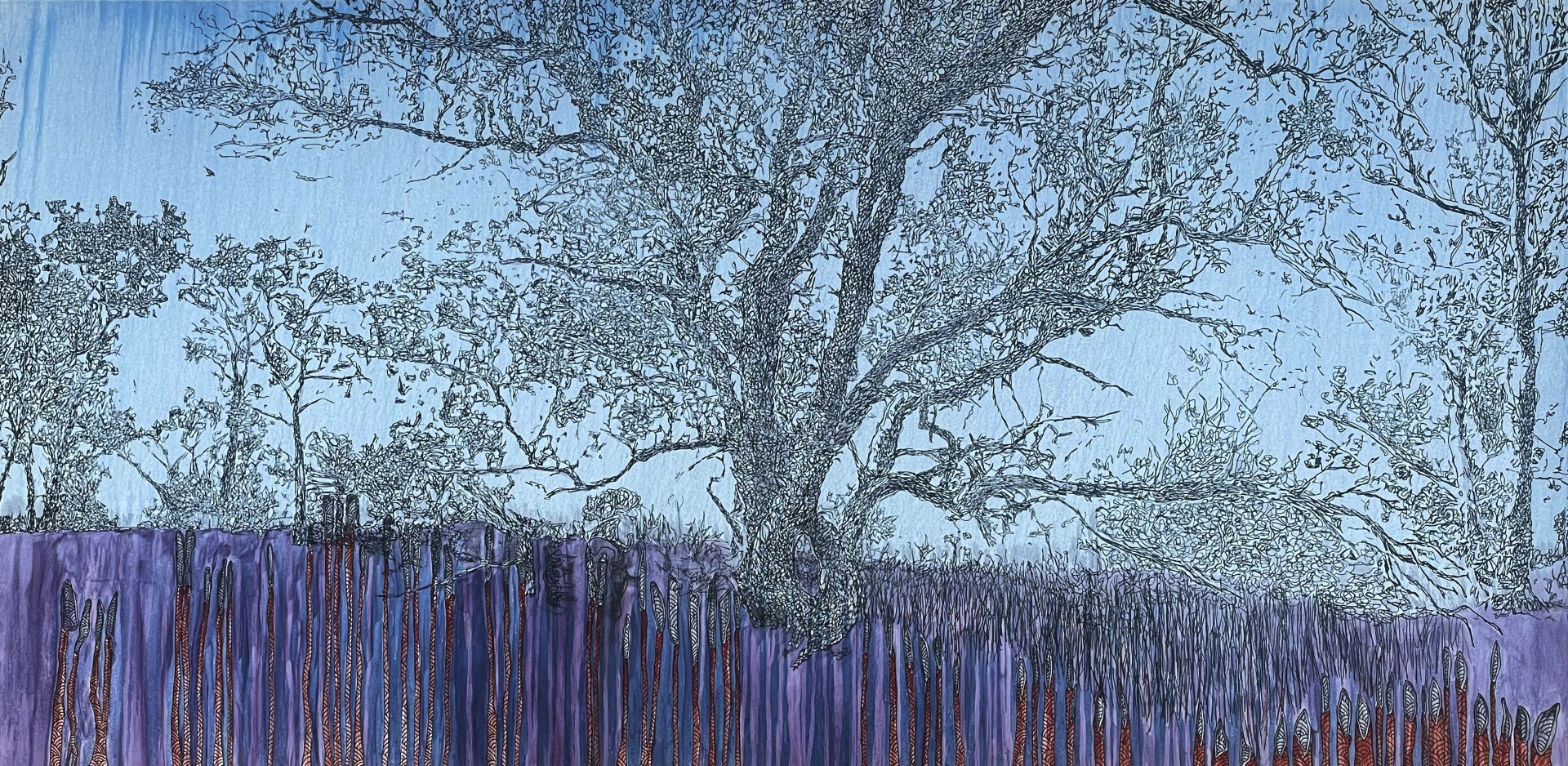 BIRRUNGA WIRADYURI
Wiradyuri Ngurambang Walumurra – Wiradyuri Giilang – Minyambul Yiri Yirmbang – Wahluu
2022
acrylic on canvas
100 x 183cm
2022 Wynne Prize Submission | Wahluu, NSW

Set in the foothills of our sacred mountain, Wahluu near Bathurst, this work presents the ancient connection of the Wiradyuri People to Country and protection of Country through ceremony.

In this instance, the area depicted is a traditional gathering area for Wiradyuri for the ceremony where our women took the boys and handed them to the warriors from there to enter into Initiation Ceremony.

This significant area holds many Culturally sacred trees including a great many scarred trees. The main subject in this piece is a particularly powerful, ancient being that has seen countless ceremonies, both caring for and being cared for by the Wiradyuri.

The red represents the boys in ceremony.

The purple represents the combination of Women's and Men's Lore.

The 5 band crosshatch represents our Wiradyuri Central Lore, Yindyamarra: To do Slowly; To be Gentle; To be Polite; To Honour; To Respect.

Produced in Cultural Consultation with the Bathurst Wiradyuri Elders, Traditional Owners, Lore Holders and Protectors of Wiradyuri Ngurambang.