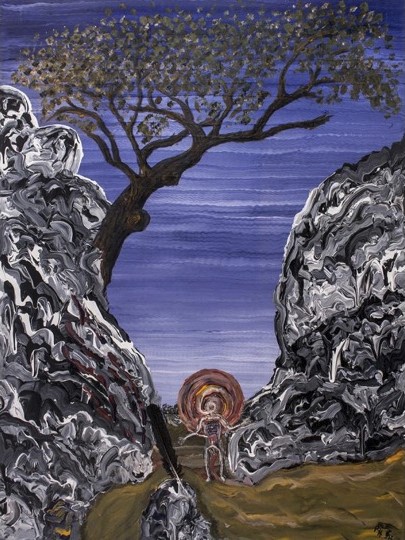 BIRRUNGA WIRADYURI
Waagan Galang
2012
acrylic on canvas
122 x 92cm
Crows are bringers of change, although not always for the good.

The figure signifies the arrival of the invasion forces and the civilian colonists onto Wiradyuri Country from the east over the Blue Mountains. Civilian colonists were responsible for the majority of killings (mostly unreported) during the reign of martial law.

The crow is also present because of the carrion that was available from the corpses of the massacred, unburied, incompletely burned or on the open ground.

The tree is symbolic of my People's connection to and nurture from our Country.