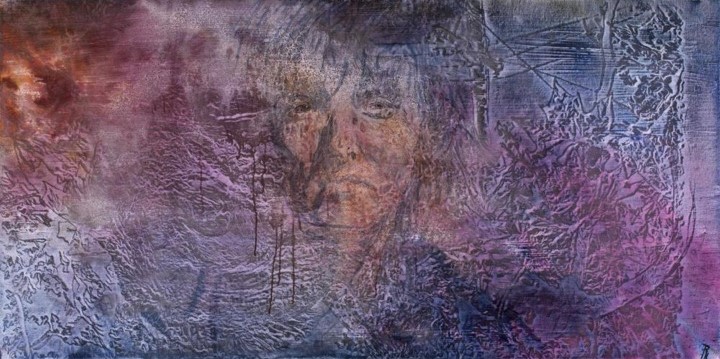 BIRRUNGA WIRADYURI
Rowland S Howard Portrait
2014
acrylic on canvas
92 x 183cm
A portrait I produced of the late Rowland S Howard, noted musician, song writer and producer, probably most famous for his part of Melbourne band 'The Birthday Party'.

I am attracted to creative people, artists who are relentlessly themselves, producing work on their own terms.

Rowland S Howard is the star attraction in that cohort in my opinion. Gone too soon.