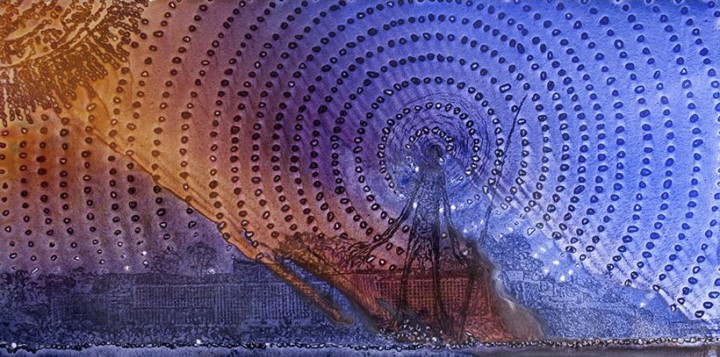 BIRRUNGA WIRADYURI
Murrugay Mayiny Nurranurrabul Ngidyi-Galila
2014
acrylic on canvas
92 x 183cm
MONA. Hobart.

Sovereign Presence.

This piece is in response to European artists in the early days of colonisation, being commissioned to visually record the landscapes and everything within, except for us.

Put in another way, we were painted out of the picture.

Visibility is especially important to First Nations Peoples in colonised landscapes.

This is our presence, made visible on country, anywhere on the continent.