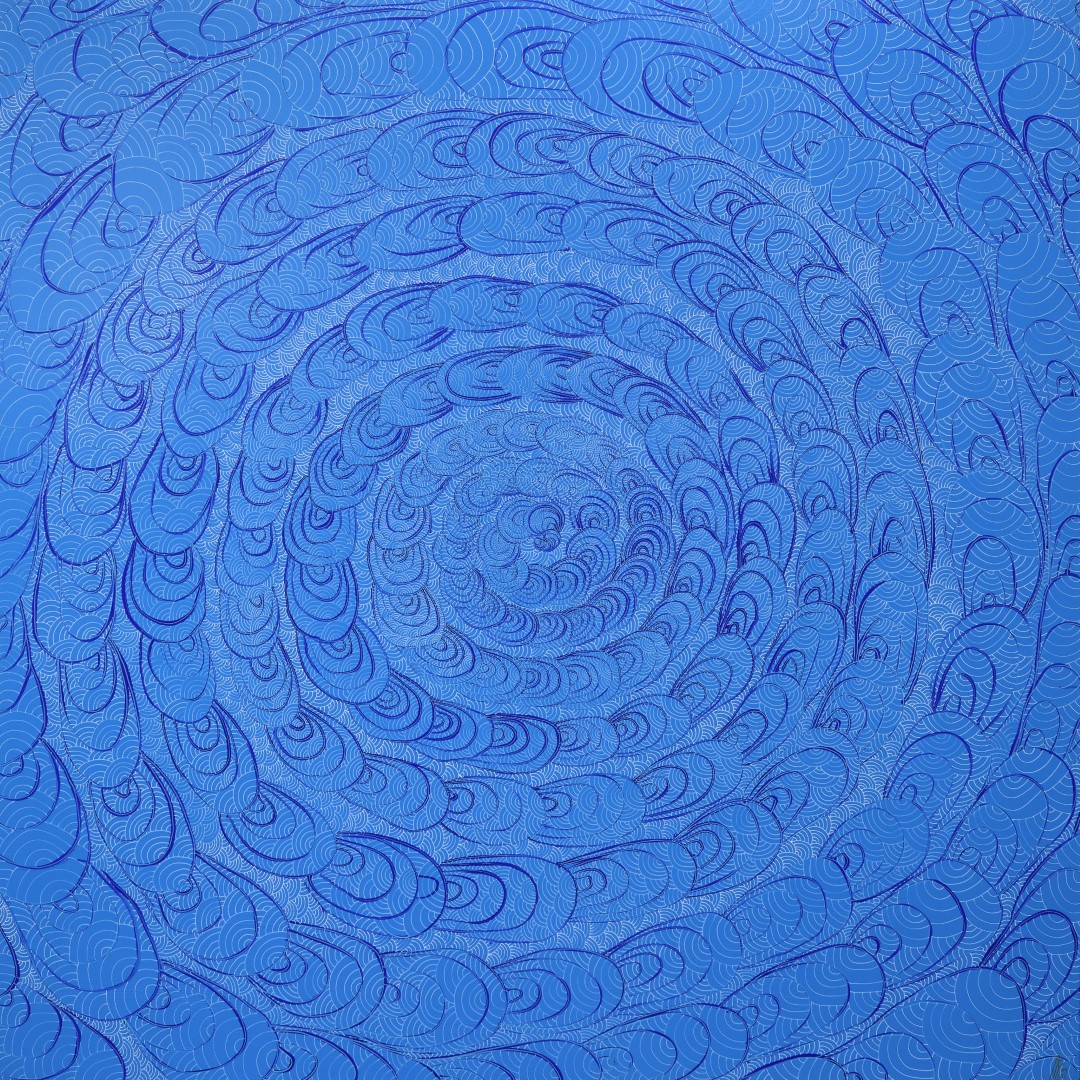 BIRRUNGA WIRADYURI
Mununbul nurranurrabal dhawura (every bit; all. always; constantly. wind)
2021
acrylic on canvas
152 x 152cm
Topic: Wind

When I was given this word I immediately thought of conversation I'd had a few years with my Elders in Bathurst regarding how we Wiradyuri see the wind.

We are a people of 'fives' which is thematic to our Central Lore, Yindyamarra, which is comprised of 5 combined aspects: to do Slowly; to be Polite; to be Gentle; to Honour; to Respect.

When learning from Elders, new information feels as though you're being reminded rather than being taught something new.

That was the case when it was explained to me that we have 5 winds: North, South, East, West, and then there is always wind.

In the piece I have used the 5 band crosshatch to represent Yindyamarra, as well as to reference our 5 winds.

My aim was to ensure that all 4 cardinal directions were covered as well as every other available direction.

I used blue as it is our highest male spiritual colour (rich, dark blue) and because it is also the colour of my personal Lore – Sky Lore.

The sky is also my Totem so I produced this work from the perspective of being in the sky, immersed in the unrestricted flow of air referred to as wind.