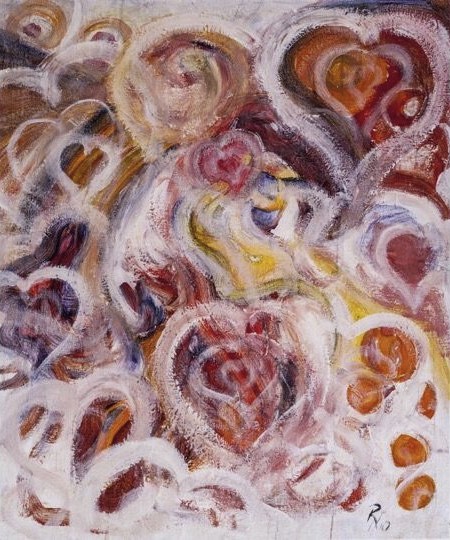 BIRRUNGA WIRADYURI
Marun Bun Mirra
2010
acrylic on canvas
33 x 28cm
Love connection from Ancestors.

Confidence looking down on Country through clouds; In the original work, the piece was a landscape looking down from above (for no particular reason, this was not a conscious choice on my part).

At the outset let me say I had little to no knowledge of what had happened to my people in the past. What was about to happen, as I discovered later, was a travel log into the past telling me of all the significant happenings and places, pain and longing.