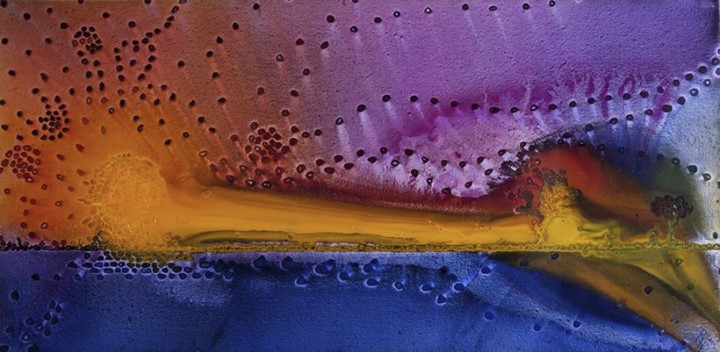 BIRRUNGA WIRADYURI
Maralinga Emu
2014
acrylic on canvas
92 x 183cm
Everything effected. Everything connected. Above and below.

The original idea came for from considering the impact of the nuclear weapons tests at Maralinga.

The figure of the emu came about unintentionally. It was noticed by a third party months after the piece was completed.

Some years later I learned that the largest, most devastating tests preceded those at Maralinga and were conducted at nearby Emu Field.