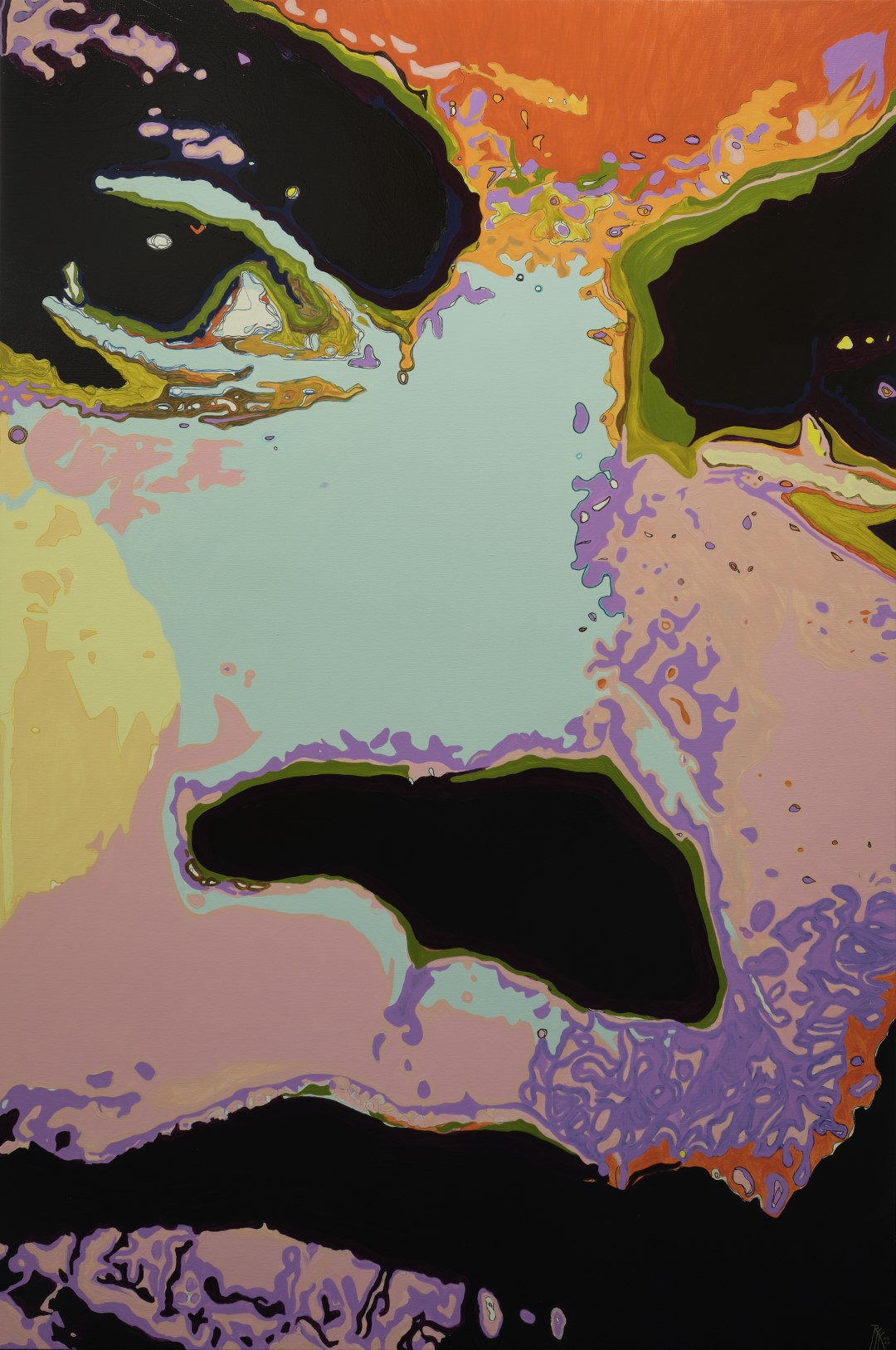 BIRRUNGA WIRADYURI
Malungan Bila (river woman)
2022
acrylic on canvas
183 x 120cm
2022 Archibald Prize Submission | Subject: Chloe Quayle (A.K.A. Barkaa)

Chloe is a Malyangapa, Barkindji woman, and a song woman.

In my considerations for this work, the recurring theme presented is Chloe's cultural identity as being of River People.

With Chloe being a song woman and storyteller, the strong presence of birds also came in my considerations with the colours of the feathers, the eyes, the leaves, the water, the wood, the soil, clay, ochre, sky, sunrises and sunsets, deep water, bright grasslands and shady oases, as well as the rise and fall of the landscapes the river nurtures as it flows.

Then came the presence of flood and drought, of seasons and resilience, of subterranean flow, of duress and release. All of the above informs this work but also speaks to what I perceive as aspects of Chloe's path.

Rivers begin as a clear spring and as they flow, they gather and release all aspects of their journey to the destruction and benefit of the landscapes it traverses. I feel Chloe in this way.

She's experienced the full range of destructive and nurturing influences in her young life and has made decisions that have put her well and truly into the place where she is exposing herself to the challenges of public scrutiny as a successful artist.

She is grounded and balanced in her cultural role as a mother, daughter, niece, sister, deadly young Blak woman: Setting examples worthy of emulation whilst remaining true to who she is, where she's from, and with respect to her Matriarchal lineage, particularly in regard to her wonderful mother, Cleonie, who I also admire.