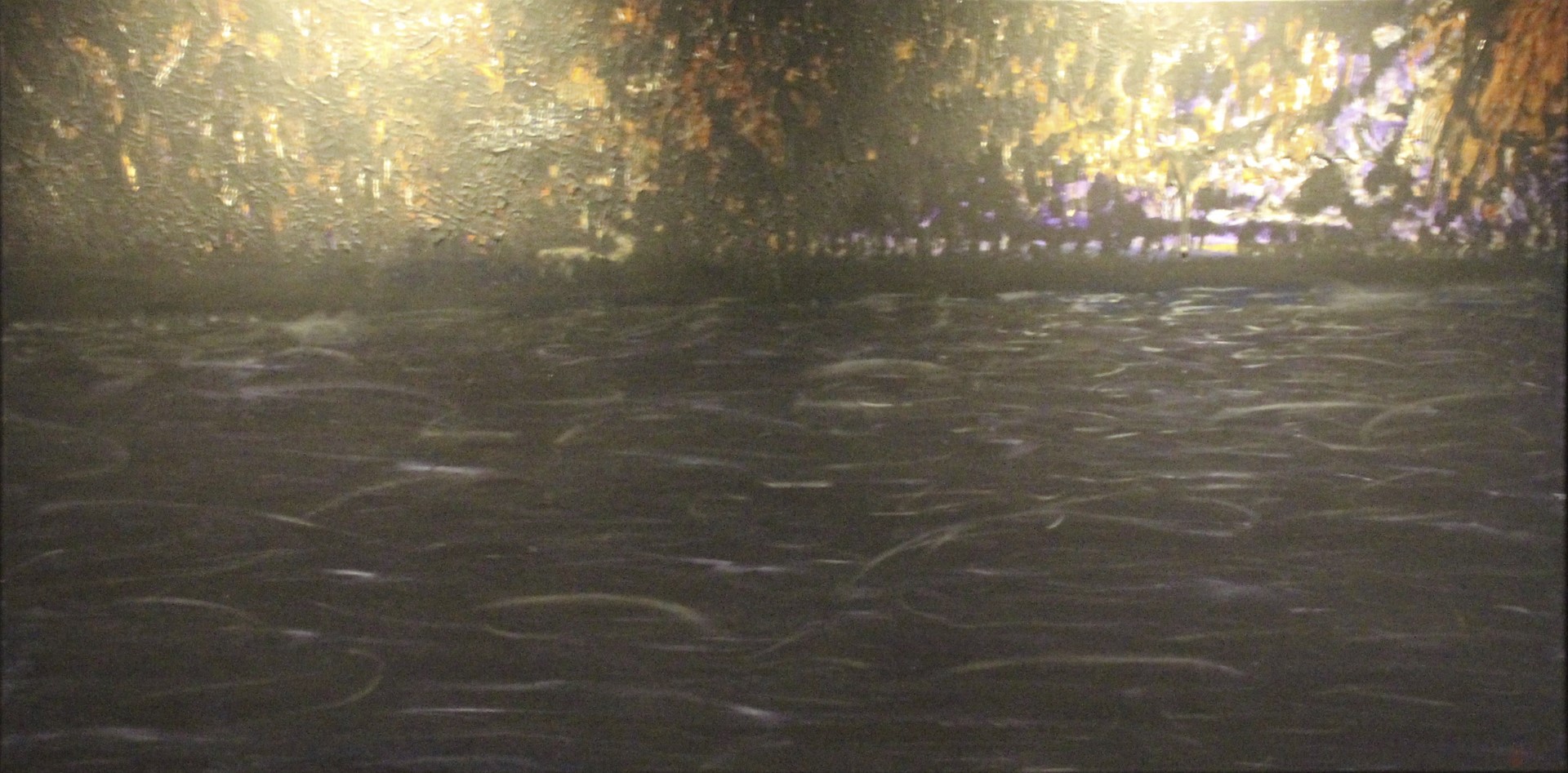 BIRRUNGA WIRADYURI
Guuray Gudha
2017
acrylic on canvas
92 x 183cm
Kangaroo Point Cliffs.

The cliffs that are the shore on the south side of the water named the Brisbane River are iconic, drawing plenty of attention from visitors, making them a popular focus for artists, advertisers and adventurers.

There are many First Nations stories to this area as well as sites of significance, some, of which remain, some, which have been altered by the quarrying of stone used as ballast for empty or lightly laden vessels leaving the port.

My focus with this piece was to portray the cliffs, from the waters of the river, at night, using star and ceremony light only, the water fat and pregnant with life.

A historic overlay to a contemporary landscape.