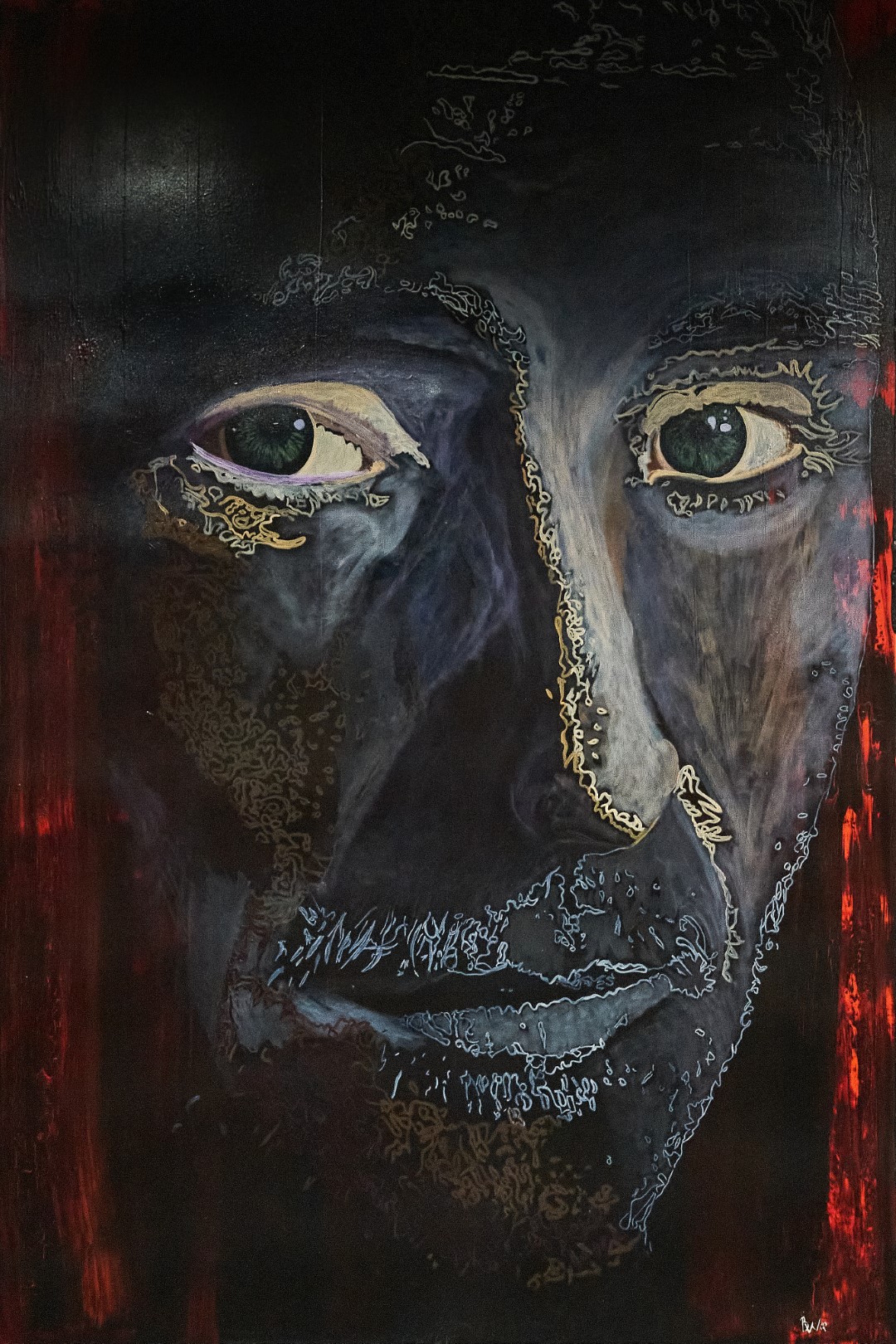 BIRRUNGA WIRADYURI
Eddie Ayers Portrait
2018
acrylic on canvas
180 x 120cm
Ed Ayres is a writer, music teacher and broadcaster, having been the presenter of ABC Classic FM's breakfast program for many years.

His two books, Cadence and Danger Music describe his journeys of adventure and music.

He currently hosts RN's The Art Show, which is a program dedicated to the visual arts. He introduces painters, ceramicists, photographers, installation artists, video artists, directors and curators.

It's the 'go to' place to find out what is happening in our major (and smaller) galleries and museums here and around the globe.