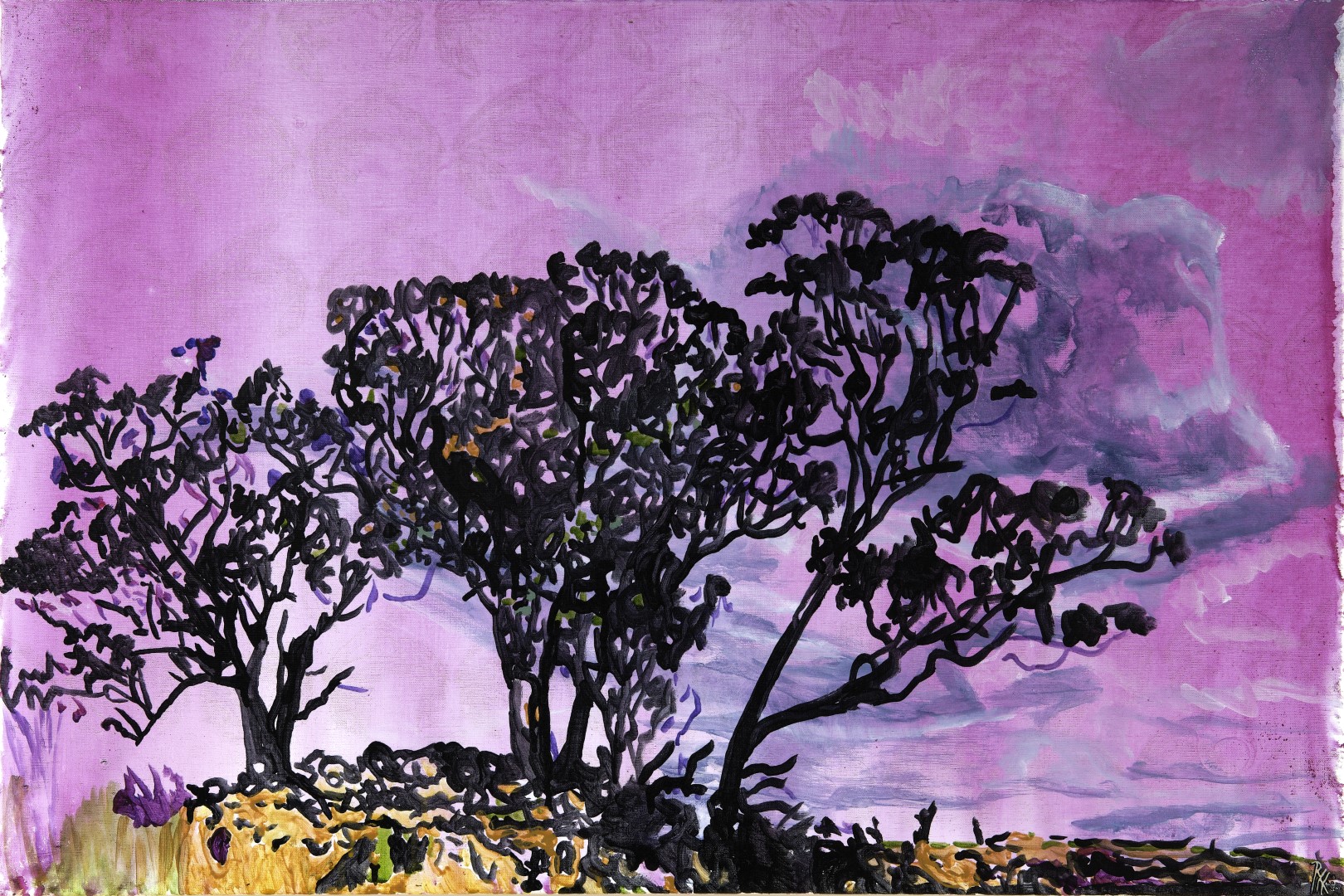 BIRRUNGA WIRADYURI
Because of Her we can
2020
acrylic on canvas
61 x 91cm
There was a ceremony on our Sacred Mountain Wahluu where our female Ancestors were singing loudly and where once a certain part of that Ceremony occurred, their singing ceased immediately.

I painted that Ceremony with the permission and consultation with my Elders in 2019.

I asked for counsel around painting the story 'Because of Her we can' from my Elders and I was given permission to paint the story and to use a symbol to honour aour Female Ancestors that is not a women's symbol.

The symbol I have been given is Cicada wings in the late afternoon sky.

This is a composition that combines a few very important Women's places on Wiradyuri Country. Mandaang Guwu to all our Ngyagyamillang Aunties, Grandmothers, Mothers, Wives, Sisters, Nieces, Daughters and Ancestors for your level headed wisdom, care of us and for us, patience, understanding and for setting us straight when we need it. For giving us the miracle of life.

That and so much more beyond words.

We honour you, love you, respect you, value you, thank you and care about you with all our hearts.